Registration fees
Complimentary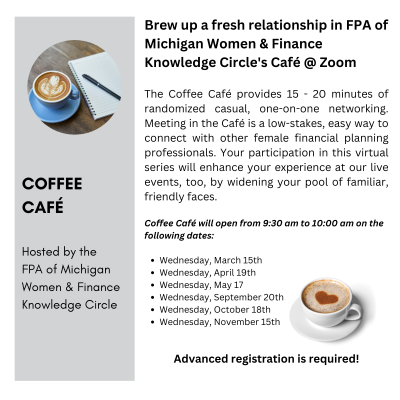 To register for one, two, or all of our Coffee Café's @ Zoom, click on the date(s) below!
Please note:
The Coffee Café @ Zoom will not be open during the months of June, July and August. Look forward to "seeing" you in September!
Wednesday, September 20th
Wednesday, October 18th
Wednesday, November 15th
 Questions?  Contact Mary at info@fpami.com or (248) 330-7757.