Discover the Power of FPA Group Membership
With FPA Group Membership every Member benefits. Enjoy deep discounts on membership dues, national conference registrations, and more – all for one low, flat rate. Plus, receive an exceptional membership experience and personalized service from start to finish. 

FPA Group Membership is designed for firms of any size. You choose which of the three tiers best fits your firm's goals and a dedicated account manager will work with you to get the absolute most out of your membership.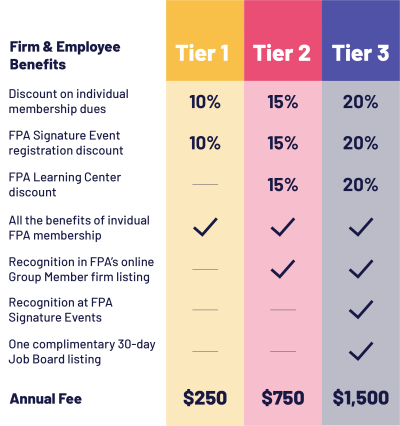 Why FPA Group Membership just makes sense:
All individuals have access to the full slate of FPA membership benefits
Memberships stay with your firm, making management easy, even during turnover
Choose how you pay: one convenient invoice or on an individual promo code basis
All Members have the same annual renewal date