Location
Virtual through Zoom
Registration fees
FPA Members: Complimentary
Non-FPA Members: $15.00
Join us as Dimensional Fund Advisors shares takeaways
from the 2022 Dimensional Global Advisory Study
Date:  Tuesday, November 29th
Time:  1:30 pm to 2:30 pm EST
Format:  Virtual through Zoom
Cost:  FPA Members: Complimentary/Non-Members: $15
This presentation does not qualify for CE's.

About the presentation: Stephen de Man, Regional Director and Vice President at Dimensional Fund Advisors, will review some of the takeaways from the 2022 Dimensional Global Advisor Study. The focus of the study is on growth, including and excluding market impact, and how advisors can leverage insights in their business.
Dimensional conducts one of the largest benchmarking studies in the industry, giving you strategic insight into multiple areas of your business.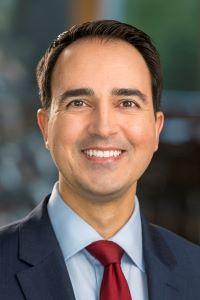 About the presenter: Stephen de Man is an Austin-based Regional Director and Vice President in Dimensional's Global Client Group. He works on the Practice Management team, whose mission is to help financial advisors gain strategic insight into their business by reviewing their performance and strategies relative to those of like-minded peers. Stephen has worked with numerous advisors and RIAs globally, with the goal of helping their firms implement strategies and top practices in pursuit of growth, improved profitability, and success.
Stephen is a graduate of the G2 Leadership Institute. He began his career as a civics teacher in rural Texas through Teach For America. He earned an MBA from the University of Texas, a master's degree in policy and organizational leadership studies from Stanford University, and a bachelor's degree from Georgetown University. He can be seen here on the Dimensional Voices video: https://youtu.be/r16Ch0e3puc
Questions? Contact Mary at info@fpami.com.