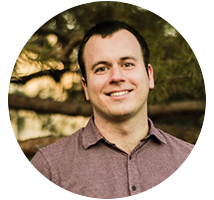 Nate Astle is a passionate financial therapy enthusiast. He currently serves on the board of directors for the Financial Therapy Association and is the founder of Relational Money, a training company whose goal is to help financial planners engage with their clients in more meaningful ways. Relational Money's flagship course, Financial Therapy Skills 101, focuses on key evidence-based practices financial planners can use to help their clients reach both financial and well-being goals.
Nate hopes to continue to promote the field of financial therapy through continued research and trainings. He has published in both academic and news outlets including the Journal of Financial Therapy, Contemporary Family Therapy, CNBC, USAToday, TDAmeritrade, and more.  Twitter | LinkedIn | Website
Session Information
The People in Your Practice: Essential Soft Skills for Every Financial Professional
As the profession turns to more of a behavioral focus, it is crucial that financial planners develop their basic people skills. In this session, you'll learn to apply five of these skills including empathy, validation, reflective listening, circular questioning and motivational interviewing techniques.