We have an exciting Symposium speaker line-up!
Earn up to 7 CFP CE's at this year's Symposium! Please note in 2022, the FPA of Michigan will be offering virtual education opportunities almost monthly throughout the year and most of these presentations will offer CFP CE's!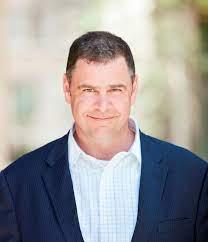 Dennis Moseley-Williams
Experience Economy Specialist
What inspires companies, and what makes them inspiring? Dennis Moseley-Williams shows organizations how to create transformative experiences for clients, customers and employees. Captivating audiences with his passion, humor and vivid examples of staged, exceptional experiences and their competitive advantage, Dennis is an in demand speaker and has worked with Fortune 500 companies to solo entrepreneurs across the continent, in sectors ranging from financial services to manufacturing (and everything in between).
A certified expert in the Experience Economy, Dennis helps organizations understand that customer experience is the predominant economic offering in the world today–as distinct from services as services are from goods. He demonstrates ways in which experiences can be crafted and staged so that they entice, educate, satisfy and transform. Dennis is also the author of Serious Shift: How Experience Staging Can Save Your Practice, a guidebook on how the experience economy can be adapted specifically to the financial services industry. 
Dennis is founder of Dennis Moseley-Williams Strategic Consulting, a practice management company that helps organizations secure and build sustainable relationships by creating experience-driven solutions that deliver results, increase revenues, and build enthusiastic referral-generating communities.
 
Michael Kitces, MSFS, MTAX, CFP®, CLU, ChFC, RHU, REBC, CASL
Chief Financial Planning Nerd at kitces.com
Michael is dedicated to advancing knowledge in financial planning and helping to make financial advisors better and more successful, and the Head of Planning Strategy at Buckingham Wealth Partners, an independent RIA with more than $50 billion of assets under management, that provides private wealth management to consumers and turnkey asset management platform services to advisors.
In addition, he is a co-founder of the XY Planning Network, AdvicePay, New Planner Recruiting, fpPathfinder, and FA BeanCounters, the former Practitioner Editor of the Journal of Financial Planning, the host of the Financial Advisor Success podcast, and the publisher of the popular financial planning continuing education blog Nerd's Eye View.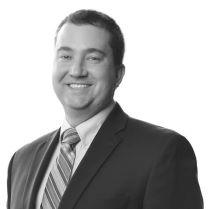 Robert M. Huff, J.D.
Estate Planning and Business Attorney
Varnum Law
Rob is a member of the Estate Planning Practice Team. He is experienced with all facets of advanced planning techniques, with a particular focus on the intersection of business matters and personal estate planning. Rob regularly works with estate planning vehicles including wills, various types of trusts, powers of attorney, prenuptial agreements and other documents. He also provides counsel on entity structuring, including LLCs, family limited partnerships and corporations in order to minimize estate and gift taxes as well as facilitate the efficient management and transition of family assets.
Working with Varnum's corporate attorneys, Rob provides guidance from an estate planning perspective in transactional matters, ensuring that clients who buy or sell a business have assets properly and optimally incorporated into their estate plan.
Rob formerly practiced in Florida, using his experience to counsel clients who own property in Florida and those clients who relocate to Florida on a more permanent basis. His knowledge of Florida homestead matters is particularly helpful for transplanting clients.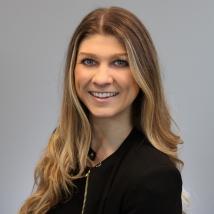 Kristi Higgins
Dimensional Fund Advisors 
Kristi Higgins, a member of Dimensional's Investment Solutions Group with a specialization in exchange-traded funds (ETFs), supports the effective communication of Dimensional's investment approach and strategies to clients and prospective clients.
Before coming to Dimensional, Kristi helped lead the launch of ETFs at Allianz Investment Management. She also worked as an investment finance principal at Allianz Life and risk advisory consultant at EY.
Kristi has a bachelor's degree in accounting from the Carlson School of Management at the University of Minnesota-Twin Cities and holds a Series 7 license.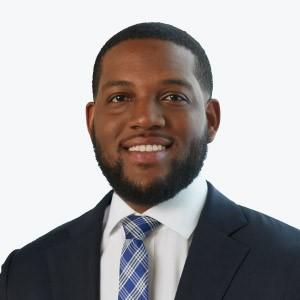 Jordan Jackson
J.P. Morgan 
Jordan Jackson, Vice President, is a Global Market Strategist on the J.P. Morgan Asset Management Global Market Insights Strategy Team. Jordan is responsible for delivering timely market and economic commentary to clients across the country and is a frequent guest on Bloomberg, CNBC, and other financial news outlets.
He has authored several papers on the economy and markets, with a focus on public fixed income and monetary policy, and is often quoted in the financial press. In addition, Jordan is responsible for conducting research on the global economy and capital markets as well as publications such as the Guide to the Markets and weekly blog posts.
An employee since 2015, prior to his role on Global Market Insights, he worked on the Global Consultant Strategy Group based in New York where he was responsible for serving the investment needs of institutional asset management consultants in North America and Canada.
He earned a B.A. in African-American Studies from the University of Virginia and holds Series 7 and 63 licenses.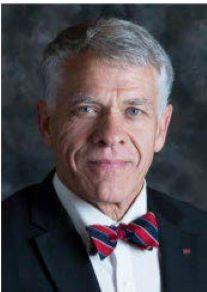 Glenn R. Mueller, Ph.D.
Brought to us by FPA of Michigan Leading Partner, Ares Wealth Management Solutions 
Dr. Mueller has 46 years of real estate industry experience, including 39 years of research. Mueller is internationally known for his market cycle research on income producing real estate, his real estate securities analysis (REITs) research and his public and private market investment strategies and capital markets analysis.
Academic Director – Van Keuren Family Office Real Estate Institute – developing research program and real estate curriculum specifically for family offices. Monitoring academic quality, coordinating professors, professional faculty and university partners.
Professor at University of Denver's, F.L Burns School of Real Estate & Construction Management, teaching and researching real estate market cycles, investment strategies, real estate capital markets (Institutions, REITs & CMBS), development and feasibility, He has published 100+ research articles and won many awards. He has also authored 120+ quarterly issues of his Real Estate Market Cycle Reports.
He holds a B.S.B.A. from the University of Denver, MBA from Babson College, and Ph.D. in Real Estate from Georgia State University. Former research positions at Black Creek Group, Legg Mason Inc., Price WaterhouseCoopers, ABKB/ Jones Lange LaSalle Real Estate Investors, and Prudential Real Estate Investors.
Research Consultant – ARES Capital Management Group – a public real estate fund advisor 7/2021 - present Visiting Professor - Harvard University - summer executive education semesters, 2002 to present
Advisory Board Member – Arden Real Estate Group – Institutional Opportunistic Real Estate Fund, 2014 to present 
Chairman - Board of Directors – European Investors Inc. – Global, International & US REIT Funds, 2014 to 2017 
Real Estate Investment Strategist - Black Creek Group - Non-Traded and Public REIT groups 2015 to 6/2021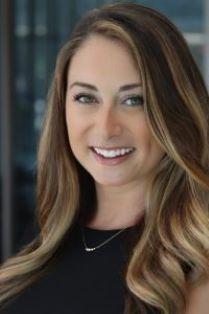 Jackie Wilke
Brought to us by FPA of Michigan Leading Partner, First Trust
Jackie is a speaker, author, consultant and coach for select partners of First Trust. Her focus is businesses development innovation including expertise in helping financial professionals, teams, RIAs and enterprises attract and retain women investors, the next generation of high net worth individual/household and multi-generational families. She is the author of Insights & Innovations, a business development blog for financial professionals and enterprises.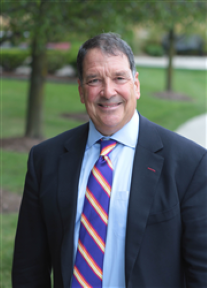 Leon LaBrecque, JD, CPA, CFP, CFA
Executive Vice President, Head of Planning Strategy
Sequoia Financial Group
High impact enrichment for our clients and potential clients is my personal mission as Head of Planning Strategy at Sequoia. I've long been driven by intelligent planning and financial literacy for all, and the combination of the two allows us to reduce uncertainty so our clients can focus on doing what they love, instead of worrying about tomorrow. We're on the cutting edge of a diverse range of planning tools, growth and wealth management strategies. I use these tools to ensure business owners and individuals alike receive the very best in investment and wealth management services. We are continually growing our breadth and depth of client offerings to connect clients and potential clients to new and expanded opportunities for growing their wealth, protecting future resources and propagating financial literacy through families and our communities.
I strive to serve our clients with high impact results, added value and real-world knowledge to help them meet their financial goals. Building real relationships allows me to truly help them manage their money more effectively. I thrive in thought leadership, knocking down complexity so that making smart choices is simpler.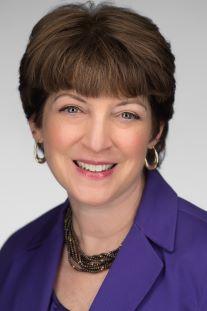 Beverly Flaxington
The Human Behavior Coach®
Beverly is a 25 year plus investment industry veteran. She is a three-time bestselling & Gold-award winning author, college professor, certified behavioral and values analyst, EQ certified trainer, advisor coach and sales and marketing expert. Today Beverly runs The Collaborative and The Advisors Sales Academy. She holds two patents through one of the largest mutual fund companies in the world on a program she developed to help advisors with succession planning. She is the author of 8 books including her bestsellers The Pocket Guide to Sales for Financial Advisors and Understanding Other People: The Five Secrets to Human Behavior. Bev writes a weekly column for Advisor Perspectives called "Ask Bev" and she is one of the most popular bloggers on Psychologytoday.com's website.
We also look forward to speaker provided to us from FPA of Michigan Leading Partners JP Morgan.