September 2021 Half-Day Education Webinar
**Note: The event has been changed to virtual only**
Jeff Levine Presents
The Biden Tax Plan: Proposed Changes and Planning Opportunities
+
Estate Planning for the Merely Affluent
Jeffrey Levine, CPA/PFS, CFP®, AIF, CWS®, MSA, is the Lead Financial Planning Nerd for Kitces.com, and is also the President of Fully Vested Advice, Inc., which provides financial education and consulting services to industry professionals. Jeffrey is also the Chief Planning Officer at Buckingham Wealth Partners and works closely with their team to create a seamless client experience that makes it easy to plan and instill confidence as they work towards their most important goals. He serves as a technical resource for advisors and the firm's primary thought leader regarding evidence-based planning concepts and strategies. Buckingham allows him to train and educate hundreds of advisors and support them in their pursuit of helping clients fulfill their financial dreams.
He is a nationally-recognized and award-winning thought leader within the financial planning community.
Two More Great Sessions
Ben Rizzuto Presents
Managing Healthcare Expenses in Retirement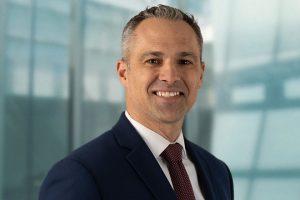 Ben Rizzuto CRPS®is a Retirement Director for Janus Henderson Investors. In this role, he works with financial advisors, platform partners, Janus Henderson colleagues, and clients to find solutions to today's increasingly difficult retirement issues. Ben also contributes to the dialogue surrounding these issues as host of the Plan Talk podcast and through periodic posts to the Janus Henderson Blog. Prior to joining Janus in 2014, he worked as a business development consultant for Jackson National Life, where he helped financial advisors grow their fee-based practices.
Ben received his BA degree in political science from the University of Colorado – Boulder and an International MBA with concentrations in finance and Italian from the University of South Carolina, Darla Moore School of Business. He holds FINRA Series 7 and 66 securities licenses and the Chartered Retirement Plans Specialist (CRPS®) designation. He has 16 years of financial industry experience.
Kara Suro Presents
Protecting the Elderly from Financial Fraud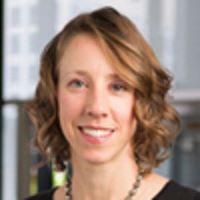 Kara is Vice President and the Head of Charles Schwab's External Fraud Team within the Financial Crimes Risk Management Group. Kara's teams include Fraud Investigations, Visa Fraud Investigations, Advisor Services Surveillance and Investigations, and Senior & Vulnerable Investors Investigations, which provide enterprise-wide risk surveillance and investigations coverage relating to financial and cyber fraud against clients as well as fraud and regulatory violations by registered investment advisors using Schwab's Advisor Services platform. Prior to returning to Schwab in her current capacity in 2015, Kara was a Managing Director with Schwab's Compliance Regulatory Group from 2011 to 2012. Kara has a JD, is a member of the California bar and was previously a securities attorney with Bingham McCutchen.
When: Wednesday, September 15, 2021 (*3rd week of September*)
Time:  8:00-1:00 Virtual Only
Pricing:  FPA of East Tennessee Members: Free
               FPA members: $25 (for CE credit)
               Non-FPA members: $50 (for CE credit)
               Pay here: https://www.paypal.com/paypalme/FPAEastTN
2021 Calendar of Events
January 13, 2021 – Chapter Meeting Webinar
February 25, 2021 – Virtual Roundtable Event
March 10, 2021 – Half-Day Education Symposium Webinar
April 22, 2021 – Virtual Roundtable Event
May 12, 2021 – Chapter meeting Webinar
June 24, 2021 – Virtual Roundtable Event
July 14, 2021 – Chapter Meeting - Bridgewater Place-12PM(lunch included) - Dr. Donald Bruce -Economic Update
August 18, 2021 - NexGen Lunch n' Learn
August 26, 2021 – Roundtable Event
September 2, 2021 - NexGen Happy Hour
**September 15, 2021 – Half-Day Education Symposium(**Note this is the 3rd Wednesday)
October 7, 2021 - NexGen Lunch n' Learn
October 28, 2021 – Roundtable Event
November 4, 2021 - NexGen Happy Hour
November 10, 2021 – Chapter Meeting