Location
California Lutheran University
60 West Olsen Road
Thousand Oaks, CA 91360
Registration fees
Members: $50 / Non-Members $70 / Students $10
Date / Time / Location:
Friday, May 19, 2023, 8:30am - 12pm PST
Location: California Lutheran University, 60 West Olsen Road, Thousand Oaks, CA 91360
Parking, Building, and other instructions will be sent upon registration. Includes light breakfast and snacks.
Agenda:
8:30am - Networking
9am - 2-Hour Ethics Presentation (includes short break)
11:15am - Networking
Event ends 12pm
Registration Fees:
Members: $50 / Non-Members $70 / Students $10
Ethics Continuing Education (CE)
For CFP® professionals, the Ethics course is mandatory. Written by the CFP® Board of Standards, it contains pre-defined learning objectives with narrowly defined and largely scripted content.
Melissa's course delivery is interactive, contextual and meaningful. It is the difference between two hours of your time to "check the box" or two hours of your time that fulfills a requirement AND facilitates your use of the Code and Standards as a tool (and toolkit) to consider and review your financial planning practice norms.
About the Presenter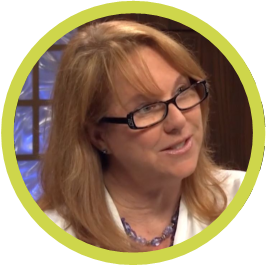 Melissa Kemp, CFP®, AEP®, CAP®, CNAP® currently serves as the contract Executive Director for the Financial Planning Association of Greater Phoenix. Prior to accepting the Executive Director role in 2015, Melissa had been a chapter member since 2000.
Melissa is the founder and owner of Premium Organization, an Association Management Company, launched in 2000. Premium Organization provides administrative solutions for many nonprofit organizations, including 501(C)(3), (C)(4), and (C)(6) type entities. Melissa knows how to deliver quality programming under a nonprofit umbrella.
She also owns Premium Administration, LLC, a third-party administrator for trustees of Irrevocable Trusts. As a trust administrator of complex estate planning documents with high dollar values, she understands the rigor and exactitude required of financial planning professionals and the critical value of a highly regarded reputation.
In 2021, Melissa is serving as a Hearing Panel Volunteer by the CFP® Board of Standards Disciplinary and Ethics Commission. The Hearing Panel is responsible for overseeing and processing 2021 disciplinary actions.
Professional role
C-Suite
Lead Financial Planner
Tax Planner
Estate Planner
Operations
Compliance
Career stage
Learning / Aspiring
Early-Career
Mid-Career
Advanced/Established-Career