Location
Fogo de Chao Brazilian Steakhouse
440 Bellevue Way NE
Bellevue, WA 98004
Registration fees
$55 FPA Members
$75 Non-Members

Includes lunch at Fogo de Chao and self-parking in the Lincoln Square Garage for up to three hours
Join us at Fogo de Chao in Bellevue for our next in-person chapter meeting meeting. Your registration includes lunch at Fogo de Chao and self-parking in the Lincoln Square Garage for up to 3 hours. During registration you can select the Full Churrasco Experience (Market Table Salad Bar & Fire Roasted Meats) or the Market Table only (expansive salad bar, best for vegetarians). 
10:30 AM - 11:00 AM I Check in/registration/networking
11:00 AM - 11:15 AM I Opening remarks, announcements 
11:15 AM - 11:25 AM I Saturna sponsor spotlight and speaker intro
11:25 AM - 12:15 PM I The Effect of Climate Change on Your Client's Portfolios 
12:15 PM - 12:55 PM I Lunch - The full Churrasco Experience!! This includes continual service of Fogo de Chao's fire-roasted meats carved tableside.
12:55 PM - 1:45 PM I Developing Business in Challenging Times
1:45 PM I Event adjourns. Feel free to stay and network with your FPA friends
CE CREDITS: This event has been approved for two CFP® CE credits and two CPA credits. You will be asked to sign in when you arrive in order to be eligible for credit. FPA of Puget Sound will report all credits to the CFP® Board following the event. Your credit can then be confirmed in the CFP Portal within 7 business days following the event. If you require CPA CE we will provide you with a CE Certificate of Attendance to self-file.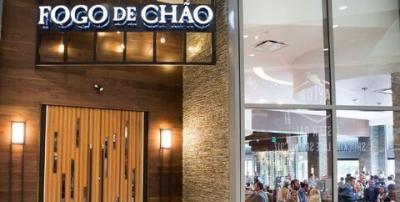 _____________________________________________________________________
The Effect of Climate Change on Your Client's Portfolios
Presented By: Elizabeth Alm, CFA - Senior Investment Analyst & Portfolio Manager
Saturna Capital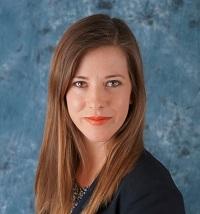 In this presentation we will cover the risks climate change can have on portfolios. We will dive into components of climate risk such as widespread economic impacts, and impact to the financial markets. Also covered will be identifying and measuring risk, mitigating the risk for the future, and identifying opportunities.
Learning objectives:
Understand the components of climate risk and how it can impact financial markets and portfolios. This will be broken down into the following components.
Components of carbon risk and potential impact to investments
Choosing climate-resilient portfolio holdings and measuring risk
Data sources, accuracy, and availability of relevant information
Opportunities in the energy transition and Net Zero
Looking forward: what disclosure is needed? Where do we go from here?
Elizabeth Alm is a Senior Investment Analyst and Portfolio Manager focused on integrating ESG into fixed-income investment strategies at Saturna Capital. She has been at Saturna since 2018 and is a portfolio manager on several fixed-income mutual funds with strategies in global and emerging market sustainable bonds and US domestic markets. Prior to joining Saturna, Ms. Alm spent 11 years at Wells Fargo Asset Management as a senior research analyst, focusing on high-yield and investment-grade munis.
_____________________________________________________________________
Developing Business in Challenging Times
Presented By: Marilyn Richards
Richards Consulting Group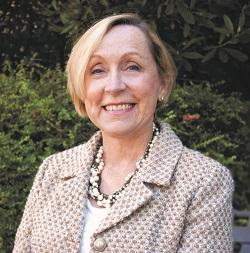 These are unusually difficult times and many of us are struggling, especially to grow our businesses. In fact, some may not survive. And yet, within every crisis there are opportunities waiting. What makes the difference between those who rise and grow during economic challenges and those who fall? That's the question everyone is asking. It's time to talk bout the business strategies and tools that can help grow your business even in the face of adversity. 

Learning objectives:
The five basics of business development in hard times
Strategies for things you can implement now to move business forward
Tips for maintaining a positive mindset even when difficulties arise
How to gain clarity on your niche markets
Learn how to articulate your value to key audience
Identify champions to help you build business faster
Marilyn Richards is a trusted advisor to successful business owners, serving as mentor and business development strategist. She founded Richards Consulting Group 15 years ago to partner with leaders to build thriving businesses and achieve revenue goals. As a former marketing executive in LA and Chicago, Marilyn draws from over three decades of experience delivering results. She has started several successful businesses and knows first hand what it takes to grow and run a profitable company. 
Topic
Investment Planning
Practice Management
Career stage
Learning / Aspiring
Early-Career
Mid-Career
Advanced/Established-Career