Location
Fort Worth Club
12th Floor
306 W. 7th Street
Dallas, Texas 76102
Registration fees
FPA Members: $40
Non-Members: $55
Corporate Partners: $0
Online registration open through 5:00pm, October 9th
Agenda
10:30 AM - 11:00 AM - Check in and networking
11:00 AM  - 11:10 AM - Welcome, Announcements, Opening Remarks
11:10 AM - 11:20 AM - Platinum Sponsor Spotlight (First Trust)
11:20 AM - 12:10 PM - Part I: Trust, Loyalty, and Shared Values: How to Communicate Your Company's Purpose to Clients
12:10 PM - 12:40 PM - Lunch & Networking
12:40 PM - 1:30 PM - Part II - Is 70 the New 60? Understanding the Retirement Revolution
CE Credits
 Part 1 is considered practice management and will not qualify for CE. Part II qualifies for 1 CFP, 1 CPA and 1 CIMA CE. Please sign in when you arrive in order to be eligible for credit. FPA DFW will report all credits to the CFP® Board following the event. Your credit can then be confirmed in the CFP Portal within 7 business days following the event.
Chapter Meeting Topics & Speakers
Part I - Trust, Loyalty, and Shared Values: How to Communicate Your Company's Purpose to Clients
Heath Jackson, CFP® - Business Consultant & Corporate Coach
TruGrowth Consulting
Practice Management (no CE)
A firm's mission, vision, values, and culture can have a significant impact on its relationship, trust, connection, and success with Clients. In this session, we'll discuss how it can influence client perception and engagement with clients before they ever walk through your door. You'll understand the role of a company's mission statement in building trust with customers, and I'll help you craft a clear and compelling mission statement that aligns with customer needs and values. Come explore the importance of core values in guiding a company's behavior and decision-making.
Learn how a company's vision statement can inspire customers and create a sense of shared purpose
How to communicate a clear and exciting vision that builds loyalty and engagement
Understand how to align core values with customer values to create a sense of connection and trust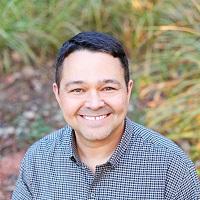 Heath Jackson brings over 20 years of financial services experience in consulting and coaching organizations, advising clients, leading teams, development & training, data & analytics, and operations. His experience ranges from consulting agreements with individual firms, boutique RIAs serving high-net-worth families, large investment firms serving the mass market, and banking operations with a full range of financial products. Heath has been quoted in several financial planning publications and has spoken at local, regional, and national FPA Conferences and events. He serves as a Senior Consultant and speaks on all aspects of helping firm leaders achieve the growth that they seek.
 
Part II - Is 70 the New 60? Understanding the Retirement Revolution
Steve Benjamin, CEBS, CRPC® (Series 7 & 63) - Manager, Investment Advisory Services
Sit Investment Associates
1 CFP, 1 CPA, 1 CIMA CE
With Americans living longer than ever before, retirement, the workplace and healthcare are gradually being transformed. In this presentation, we will explore how retirement has changed over the years, the new realities of aging – good and bad – and ways to help clients prepare financially and psychologically for living longer.
Learn how drastically retirement has changed in the last 20 years and how to incorporate these changes into a client's financial plan.
Learn about the transitional stages of retirement, the financial implications of each stage and how to guide a client through the stages successfully.
Learn about the "New Retirement" where a successful retirement often requires that a retiree discover their passion or purpose, which will provide clarity as financial options are considered and decisions are made in retirement.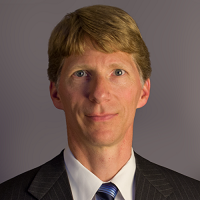 Steve Benjamin is the Manager of Investment Advisory Services at Sit Investment Associates in Minneapolis.  Steve has worked at Sit for over 25 years and has helped many individuals build their wealth and prepare for retirement.  He works with financial advisors, individual investors and leads investment seminars and 401(k) meetings throughout the year.  Prior to joining Sit, Steve worked for 10 years in a variety of roles at IDS Financial Services (now Ameriprise) including selling retirement plans with financial advisers to small business owners.  Steve graduated from Hamline University in 1986, is Series 7 licensed and has obtained the CEBS and CRPC designations.
Topic
Marketing
Practice Management
Retirement Savings and Income Planning
Career stage
Learning / Aspiring
Early-Career
Mid-Career
Advanced/Established-Career