Welcome to FPA of the National Capital Area!
Please scroll down to learn more about our National Capital Chapter Events, Partners and Board of Directors.
The Financial Planning Association National Capital Area chapter is the preeminent organization for financial planning professionals in the Washington DC region. Our members serve thousands of people in the District of Columbia, suburban Maryland, and northern Virginia. FPA's nationwide network of nearly 100 chapters encourages professional development and networking on a local level. We also connect members in 49 countries around the world.
Chapter News: President's Message
Greetings Fellow FPA NCA Members,
As February has come to an end, we are excited for several great programs this month, both in person and virtually. We will kick off our first half day event next Thursday, March 9th at Caboose Commons in Fairfax followed by a NexGen happy hour.
FPA NexGen is an inclusive community of members of all backgrounds – no matter how they arrived in the profession. The community is ultra-collaborative, so if you have a passion for connecting with your peers, learning how you can be a better financial planner, and sharing insights, please join us next week.
On behalf of our board of directors, we are excited to see everyone again on March 9th! Click Here for the full message.
Chapter Events
3/24/23 Exclusive FPA Multi-Chapter Webinar from 12-1 with Dr.'s McClanahan and Somers: Before, During, and After: Addressing a Client's Cognitive Incapacity. Register Here
5/1/23-5/4/23 FPA National Retreat in Bonita Springs. Register Here
5/22/23 29th Annual Charity Golf Tournament at 1757 Golf Club Register Here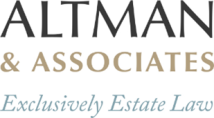 ALTMAN & ASSOCIATES | Gary Altman | (301) 468-3220 | gary@altmanassociates.net

CANTOR FITZGERALD | Chris Yost | 404-308-3300 | Christopher.Yost@Cantor.com

HINES SECURITIES | Mike Kondras | 609-221-8735 | mike.kondras@hines.com