Welcome to FPA of the National Capital Area!
Please scroll down to learn more about our National Capital Chapter Events, Partners and Board of Directors.
The Financial Planning Association National Capital Area chapter is the preeminent organization for financial planning professionals in the Washington DC region. Our members serve thousands of people in the District of Columbia, suburban Maryland, and northern Virginia. FPA's nationwide network of nearly 100 chapters encourages professional development and networking on a local level. We also connect members in 49 countries around the world.
Chapter News: President's Message
Dear Members,
Happy Fall! It is hard to believe that we are in the last quarter of the year. I hope you are enjoying the weather, family time, and hitting all of your professional goals for the year.
Last month, we had the privilege of gathering at ProShares for a truly enlightening event. It was an incredible opportunity to delve into insightful discussions, broaden our horizons, and strengthen our network. We were privileged to hear from three outstanding speakers: Mary G. Morris of Virginia529 shared insights on 529 changes, Michael DiJoseph from Vanguard delved into the art of Behavioral Coaching, and Simeon Hyman of ProShares provided a comprehensive economic update. The ProShares office is absolutely beautiful and totally worth crossing state borders for all of our Virginia members! We will definitely be hosting an another event there in 2024.
Click Here for the full message.
Chapter Events
11/30/23 from  1-2 pm: Webinar: Quality Investing Register Here
12/12/23 Holiday Luncheon @ The Westwood Country Club.  Register Here
12/15/23 NexGen Holiday Party with Michael Kitces. Register Here
1/26/24- The Smarter Planner  Symposium at the Dulles Hyatt. Register Here
Annual Awards Nomination
This is your chance to recognize outstanding individuals in our community who have made significant contributions to the field of financial planning. If you know someone deserving of recognition, or if you believe your own work is worthy of an award, we encourage you to submit a nomination.
To learn more about the award categories, criteria, and the nomination process, please click HERE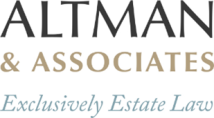 ALTMAN & ASSOCIATES | Gary Altman | (301) 468-3220 | gary@altmanassociates.net

CANTOR FITZGERALD | Chris Yost | 404-308-3300 | Christopher.Yost@Cantor.com

HINES SECURITIES | Mike Kondras | 609-221-8735 | mike.kondras@hines.com