Every Challenge is an Opportunity
All of us at the FPA Central Office have craved an opportunity to reconnect with our friends and colleagues at an in-person gathering, which is why we looked forward to the FPA Annual Conference.
Despite that yearning to "get back out there," we all follow the news and listen to our colleagues, friends, and families. Uncertainty emerges as a dominant thread in most conversations, as well as an acknowledgment of the challenges the pandemic continues to throw at society. Canceling the conference was not something we wanted to do. It was something we needed to do – for the health and safety of our attendees, members, and staff.
However, every challenge is an opportunity.
The FPA Central Office staff is working on an FPA Fall Learning Series that will make most of the terrific content that was slated for the conference available at no cost to all FPA members. We are working with our speakers and partners on this multi-week virtual program that will cover various issues relevant to the practice and business of financial planning. It will include live and on-demand webinars, live discussions through our many Knowledge Circle communities, and offer CFP® CE credit when possible.
We are finalizing the program details, which will begin in early November, and will promote this unique learning program shortly. As your partner in planning, FPA is at your side throughout your journey in this profession. We hope you take advantage of this and all other learning opportunities afforded in the Association – nationally and through local FPA chapters.
Leaders Elected for 2022 Board Service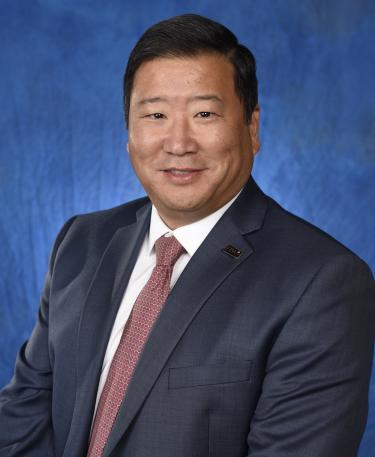 I am delighted to share that the FPA Board of Directors gathered yesterday to elect James Lee, CFP®, of Lee Investment Management in Saratoga Springs, NY, as the 2022 FPA President-elect. James has served on the Board for the past three years and is a passionate advocate for the financial planning profession.
James has been a member of FPA for over 20 years and served on the Board of the FPA of Northeastern New York for more than eight years. He is a founding member of the FPA Council of New York. He is a past chair of FPA's Legislative and Regulatory Issues Committee, where he led the Association's review and analysis of federal and state legislation and regulation.
I have had the honor of working with James since I arrived at FPA last year and know him to be an honorable, committed steward of this profession. His leadership as our next president-elect will significantly benefit the Association and all of you as members.
Taking a new role on the Board next year is Claudia Cypher Kane, CFP®, CIMA®, CPWA®, ADPA®, CDFA®, who will serve as our 2022 FPA Treasurer, a new officer role, in addition to chairing our Finance Committee. Next year, Claudia will be entering her final year of Board service and has proven to be an incredibly valuable voice in our volunteer leadership.
I am also pleased to announce that Karen McDade, CFP®, who is completing her third year on the Board, has been selected to serve a fourth year at the recommendation of the Nominating Committee. The Nominating Committee also recommended – and Board has elected – three new directors to the 2022 Board. These outstanding individuals bring unique perspectives and experiences to their new roles, and all will be instrumental in leading FPA toward a prosperous future. They are:
D. Crystal Alford-Cooper, CFP®, CDFA®, CRC® — Vice President of Planning at Law & Associates in Glen Echo, Md., Crystal has held many volunteer leadership positions, including past chair of FPA of Maryland and past president of the Association of African American Financial Advisors.
Daniel J. Galli, CFP® — Principal of Daniel J. Galli & Associates in Norwell, Mass., Dan has been an active member of the FPA of Massachusetts and has served on several committees, the Board of Directors, and as president for two years.
Byrke Sestok, CFP® — President of Rightirement Wealth Partners in Harrison, NY, Byrke has served as a long-time volunteer within the Association, including as current president of the FPA of Greater Hudson Valley and as a current member and past chair of the OneFPA Advisory Council.
Join me in congratulating James, Claudia, Karen, Crystal, Dan, and Byrke on their election and thanking them for all they do for FPA, our members, and our profession.
Special Announcement About the Journal of Financial Planning
For more than 43 years, the Journal of Financial Planning has played a starring role in building the base of professional knowledge in financial planning. It has provided critical insight into the art and science of financial planning and has offered groundbreaking academic research that connects theory to practice. While hardcopy printing of the Journal ceased this year, it didn't mean the Journal and its high-quality content stopped. It has been there the whole time, available in digital formats and always accessible.
Some members do prefer and appreciate the print version of the JFP and desire a return of this format. I am pleased to share that our terrific Publications Team has developed a plan to bring the printed Journal back in early 2022. It will be available on an opt-in basis with a modest annual subscription fee. All members will continue to receive the Journal at no cost in a digital format, whether or not they opt-in for the print version.
We look forward to sharing more on this exciting news in the weeks ahead.
In Case You Missed It
If you have not yet accessed the new FPA Marketplace powered by the Chalice Network®, you are missing out. The FPA Marketplace is your place to get hundreds of services and products at significant discounts. You can access many benefits designed for FPA members through the Marketplace, especially our various insurance programs and discounts from those companies you depend on as a financial planner, including Snappy Kraken, Orion, Kaplan, Asset-Map, Riskalyze, and many others. In addition, you can access BenefitHub that offers you potentially thousands of dollars in savings from a wide range of top companies like Verizon, Costco, Geico, Avis, Hertz, Disney, AMC, Gap, and many more.
The country's rapidly changing demographics have many organizations and leaders asking themselves what they need to do to attract the next generation of talent and serve the next generation of clients. In response, FPA is proud to announce a partnership with the Denver-based Latino Leadership Institute to offer FPA members access to LLI's Insight to Inclusive Leadership program. Conducted in six virtual 90-minute modules, its format is rooted in neuroscience and self-awareness, and its cohort format allows for deep connections between participants.
Each year, the Association bestows important awards to those who impact their communities and profession. I am pleased to share that the 2021 P. Kemp Fain, Jr., Award – FPA's and the profession's highest individual honor – goes to Thomas Warschauer, Ph.D., CFP®. And the 2021 Heart of Financial Planning Award goes to Hannah Moore, CFP®, and Laurie Dubchansky, CFP®. While we cannot recognize them at an in-person event this year, we look forward to presenting them with their awards at an in-person event in 2022. Congratulations, Tom, Hannah, and Laurie.
FPA is committed to being your partner in planning. If you have questions, concerns, ideas, or comments about how we can continue to improve your experience, please share them. We look forward to hearing from you.
Thank you for the privilege of your membership.
Sincerely,