It's not a secret that the Financial Planning Association® (FPA®) has had trouble attracting – and keeping – members in recent years. There are several potential reasons that we – and others – can point to as the cause of our struggles. A lack of clarity about who FPA serves, a muddy value proposition, lack of relevant benefits that make membership attractive, a recent history of questionable organizational decision-making, an absence of collaboration with chapters, and a lack of strategic focus are commonly mentioned issues. We cannot chalk up our struggles to any single issue since the cumulative effect of each of these challenges contributed to our current reality. It took us a while to get to this point, and it will take time to resolve, but resolve it we shall. And that begins with action.
Aaron Sorkin, the famed playwright and television producer, once said, "The first step to solving any problem first recognizes that you have one." The entire FPA Board of Directors and staff acknowledge that the loss of members, which increased exponentially during the pandemic, is a significant problem and that FPA must act deliberately to reverse this troubling trend. The good news is that we have made some needed course corrections over the past 12 months that are already having a positive impact, including:
I am personally meeting with each chapter board in the FPA ecosystem to introduce myself and, more importantly, to incorporate their nuggets of wisdom into our planning.
The FPA Board of Directors has been actively listening to stakeholders, including the OneFPA Advisory Council, on many of these issues to understand how our community's leaders assess these challenges.
In parallel, we are actively consulting with our chapters via the OneFPA Advisory Council for feedback, opinion, and counsel. Trust is earned, and any renewed partnership between our chapters and the FPA Central Office must begin with the Central Office proactively reaching out to our chapters for input.
The Board is working with staff to clearly define our "Core Member" and our "Value Proposition," which will be completed later this year.
We have adopted business practices designed to operate the organization more efficiently and with an eye on resource maximization.
The staff is being more deliberate in ensuring their work directly supports our strategic and business plans.
So far, so good, but we're only just beginning. One major issue that must be addressed for FPA to truly see the growth we collectively desire – the membership experience.
As a voluntary membership organization, it is paramount that we offer the financial planning community an extraordinary membership experience. There is no mandate to join FPA, which means we must provide an experience so enticing that financial planners desire to join our professional community. But alas, this has been a persistent struggle over the years. We need to ensure every financial planner who invests in FPA membership has a terrific experience. Every interaction within the FPA ecosystem must be first class. Every touch with a member must be driven by an ethos of grace, gratitude, and service.
One of the critical problems I identified early in my tenure as your CEO is that our membership operation has lacked coordination and leadership. Candidly, there wasn't much of a membership focus befitting the pedigree of FPA's members. While the staff has been much more intentional in serving members well, there has been a long-standing void in the Central Office of a department dedicated solely to the FPA member experience.
Until now.
Sharpening Our Focus on FPA's Member Experience Operation
I am pleased to share with you that the goal of delivering an outstanding member experience is now at the forefront of our work as your membership organization. Not only is the staff committed to this, but we are building a terrific Membership Experience department that will be led by seasoned association executive Leslie A. Whittet, CAE.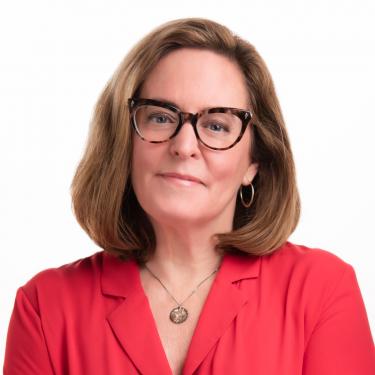 Leslie joined FPA staff officially on June 21 as FPA's first chief membership experience officer (CMEO) after spending the past 19 years with the Association for Corporate Growth (ACG), where she served as senior vice president of chapter operations.
While at ACG, Leslie led the strategic operations of ACG's global network of chapters, focusing on enhancing the value of membership through chapter affiliation. She oversaw a 33% expansion of chapter revenue, created new chapter development protocols, diversified membership, launched programs to cultivate growth, improved membership retention rates, and transformed ACG's relationship with chapters. Leslie brings a passion for the importance of an association's chapter system to her role at FPA, having previously served as the executive director of ACG's Boston chapter.
As CMEO, Leslie will serve as FPA's membership staff leader with accountability for all membership strategy and operations efforts, ensuring that membership recruitment, engagement, and retention goals are met throughout the organization. In addition, she will be responsible for FPA's overall membership strategy, budget management, and daily operation of the Membership Experience department, which includes member engagement, chapter engagement, member services, and learning/instructional design.
I am thrilled to have someone of Leslie's caliber join the staff leadership team at FPA. We are focused on doing what is necessary to grow our membership, which starts with ensuring every member has a wonderful experience at FPA no matter where and how they are plugging into the Association. With Leslie's expertise, leadership, and track record, I firmly believe we can evolve FPA to a level of sophistication worthy of the financial planning profession.
You'll be hearing from Leslie a lot in the coming weeks and months. In the meantime, watch this video to hear about her tremendous experience, her steadfast belief in chapter systems, and what she is looking forward to in her new role at FPA.
In Case You Missed It
Your satisfaction with your FPA membership experience is our top priority. If you have questions, concerns, ideas, or comments about how we can continue to improve your experience, please share them. We look forward to hearing from you.
Thank you for the privilege of your membership.
Sincerely,

Patrick D. Mahoney
Chief Executive Officer