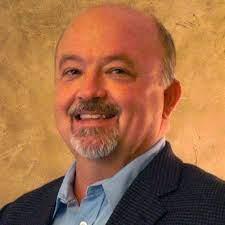 My first Retreat was in 1990, when I had only been in the business for two years. I really felt I had no place there, but as the local Institute for Certified Financial Planners (ICFP) society president, it was one of my perks and people had advised me to get involved with my local society/chapter when I first became a financial planner. It was good advice that I continue to share today. I knew one of the ICFP board members at the time, and he took me under his wing, introducing me to friends and fellow board members and providing a sense of belonging that would have been hard to create on my own.
I shared a suite of rooms at the University of Vancouver with Rick Kahler, Troy Jones and Bob Frater, all Retreat veterans who still attend today. I made lifelong connections and friendships that still last today. I saw complex client and technical issues it would have taken me years to run across if I hadn't been exposed to them as part of the base-level Retreat programming. It was energizing and exciting—I knew I could do this! And, I knew that I was going to learn from people who were so generous with their time and talents along the way, almost to a surprising level. I count many of these early mentors, supporters and promoters as good friends today, and I would have to say that the numerous friendships I gained from attending my first Retreat alone may be worth the price of admission.
There was never any question about attending future Retreats after my first. I was going to be there as a priority, almost as an obligation to myself to make sure I didn't miss anything, and to renew my connections in this place I had come to belong. Now, nearly 30 years later, I belong at Retreat in the same kind of way: It's like a familiar home. There is an energy, a magic in learning, debating, considering and questioning that is evident at Retreat that I've not experienced at any other gathering within or outside of our profession.
I won't refer to Retreat as a conference because it is so much more. Retreat is, by far, the most important thing I've done in my professional career. Rubbing shoulders with more experienced, successful planners early on gave me confidence in my own abilities and, really, in myself. It helped to fast-track my career. It has guided my success in the profession and introduced me to cutting-edge thinking, concepts and techniques in a way I can't imagine possible otherwise. And it has created for me lifelong connections with like-minded people. It has made my life better. How do you put a price tag on that?
And if all of that isn't enough, go for the food. It's great!