Mahoney to assume role Jan. 1, 2021
DENVER, COLO. (December 7, 2020) — The Financial Planning Association® (FPA®), the largest membership organization for financial planning practitioners and those who support the financial planning process, announced today the appointment of Patrick D. Mahoney as the association's new chief executive officer (CEO). Mahoney, who will assume his new duties effective Jan. 1, 2021, spent the past seven months as FPA's Interim CEO. As CEO, Mahoney will continue to lead the association's day-to-day management and report to the FPA Board of Directors.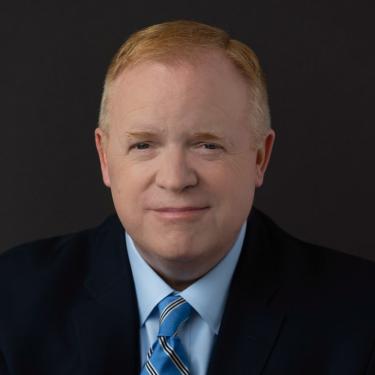 Mr. Mahoney is an experienced business leader and strategist with a background across diverse organizations in the financial services, technology, and mission-based sectors. His career began in product development and general management in the U.S. and Asia, later evolving to sales, marketing, and general management in non-profit and for-profit organizations. A former operations executive with S&P Global, past chief marketing officer for IEEE, and former president and CEO of IEEE GlobalSpec, Mahoney has brought and will continue to bring significant marketing, business development, and financial oversight to FPA.
"Over the past six months, we embarked on a robust search process to identify and interview a diverse slate of candidates who possessed the necessary knowledge and skill required to fill this critical role at FPA. At the end of this process, the CEO Search Committee ultimately recommended to the Board that the best decision for the association was to select Patrick for the full-time role," says 2020 FPA President Martin C. Seay, Ph.D., CFP®. "In his time at FPA, Patrick has instituted sound business policies and principles that have positioned the association for long-term success. We are thrilled he will remain a part of the FPA family long-term."
An innovative and strategic problem solver, Mr. Mahoney is the holder of four patents in the U.S., Canada, and Great Britain. He is recognized for building and mentoring diverse teams and creating growth strategies that integrate the passion and expertise of an organization's members, volunteer leaders, and staff to meet its goals and mission. He is a graduate of Saint Joseph's University in Philadelphia.
"It has been my privilege to lead FPA over the past several months and come to know and appreciate the high caliber of our Board, volunteers, ever-important Chapters, members, and wonderful staff," says Patrick D. Mahoney, FPA's new chief executive officer. "I have high confidence in FPA's future, and I am delighted to continue the journey with this terrific organization. I look forward to continuing to help FPA serve its members, advance its mission, and advocate for the distinguished financial planning profession it's our honor to serve."
The CEO Search Committee, which represented the various constituencies that compose the FPA and financial planning community, was supported by Vetted Solutions, a Washington, D.C.-based executive search firm specializing in associations and nonprofits. The Committee engaged various stakeholder groups throughout the process, including developing the position profile and search timeline.
"The entire FPA Board of Directors is extremely grateful to those volunteer leaders who gave selflessly of their time to serve on the CEO Search Committee. We thank them for their leadership and for all they have done to help position FPA for long-term success," added Seay.
###
About the Financial Planning Association
The Financial Planning Association® (FPA®) is the principal membership organization for CERTIFIED FINANCIAL PLANNERTM professionals, educators, financial services professionals and students who are committed to elevating the profession that transforms lives through the power of financial planning. With a focus on the practice, business and profession of financial planning, FPA advances financial planning practitioners through every phase of their careers, from novice to master to leader of the profession. Learn more about FPA at FinancialPlanningAssociation.org and follow on Twitter at twitter.com/fpassociation.