New York-based CERTIFIED FINANCIAL PLANNERTM to lead the organization for the next 12 months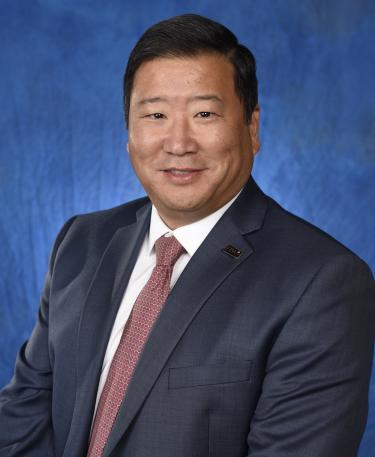 DENVER (January 5, 2023) – With a passion for advocating for policies that elevate the financial planning profession, James Lee, CFP®, CRPC®, AIF®, officially became the 2023 President of the Financial Planning Association® (FPA®) effective January 1. Lee will collaborate with other national volunteer leaders and the Association's CEO to advance FPA's strategic priorities.
Among FPA's primary organizational objectives, Lee will focus his time and energy on the legal recognition of the title 'financial planner' through title protection. Announced by FPA in July 2022, title protection would establish universally-accepted threshold standards for competency and ethics for anyone proclaiming to be a financial planner.
"FPA believes financial planning is a noble profession worthy of recognition and legal protection. Anyone representing themselves as a financial planner must be qualified to provide these critical services," says 2023 FPA President James Lee, CFP®, CRPC®, AIF®. "I'm looking forward to working with my fellow volunteer leaders throughout the FPA ecosystem to move this long-term advocacy goal forward this year and in the years to come."
Besides serving on the FPA Board of Directors for the past three years, including as president-elect in 2022, Lee has been a member of FPA for over 20 years and has served on the board of directors of the FPA of Northeastern New York for more than seven years. He is a founding member of the FPA Council of New York and past chair of FPA's Legislative and Regulatory Issues Committee (now the FPA Public Policy Council).
In addition to his work with FPA, Lee has served on the board of directors of The Prevention Council, Saratoga Arts, and the Saratoga Youth Lacrosse Association. He also served as a member of the Town of Greenfield's Planning board and Board of Assessment Review. Lee currently serves as the Administrator of Greenfield's Economic Development Revolving Loan Fund.
Professionally, Lee is president of Lee Investment Management in Saratoga Springs, NY. He earned his Bachelor of Arts degree in Economics from the University of Virginia and is a CERTIFIED FINANCIAL PLANNER™ professional. Lee also earned the Chartered Retirement Planning Counselor™ (CRPC®) and Accredited Investment Fiduciary (AIF®) designations.
"I believe strongly in the power of volunteerism and what it can do for organizations and society as a whole. FPA has been a catalyst in my volunteerism by providing ample opportunities to give back and support a profession that truly changes lives. I look forward to using this platform as FPA's president to encourage others to volunteer while we work to position financial planning as the next great profession," added Lee.
Journalists interested in arranging an interview with Lee can contact Ben Lewis at 303-867-7190 or blewis@onefpa.org.
###
About the Financial Planning Association
The Financial Planning Association® (FPA®) is the leading membership organization and trade association for CERTIFIED FINANCIAL PLANNERTM professionals and those engaged in the financial planning process. FPA is the CFP® professional's partner in planning by helping them realize their vision of professional fulfillment through practice support, learning, advocacy, and networking. Learn more about FPA at financialplanningassociation.org and on Twitter at twitter.com/fpassociation.