New Treasurer elected and members also selected to serve on the 2022 FPA Board of Directors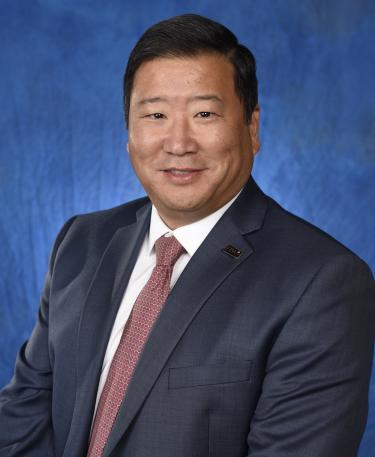 DENVER (September 22, 2021) – The Financial Planning Association® (FPA®) announced today that the Board of Directors elected James Lee, CFP®, as the 2022 FPA President-elect for a one-year term. Lee's term will begin Jan. 1, 2022, succeeding incoming 2022 FPA President Dennis Moore, MBA, CFP®.
Lee is president of Lee Investment Management in Saratoga Springs, NY, which he established in 1998 to provide clients with independent financial planning and investment advice. A passionate volunteer in the financial planning profession, Lee is currently completing a three-year term on the FPA Board of Directors.
"James Lee is among the most committed and dedicated individuals I have had the pleasure of working with throughout my career. He brought that commitment with him to his work on the FPA Board of Directors and in all his work as an advocate for our profession," says 2021 FPA President Skip Schweiss, CFP®, AIF®. "James is passionate about making financial planning a recognized profession and that desire has been palpable throughout his board service and will be in this important new role. I am honored to have the opportunity to work closely with James as we continue our work to elevate the profession and position FPA as a partner for Certified Financial Planner™ professionals."
Lee has been a member of FPA for over 20 years and served on the board of directors of the FPA of Northeastern New York for more than seven years. He is a founding member of the FPA Council of New York and is a past chair of FPA's Legislative and Regulatory Issues Committee, where he led the Association's review and analysis of federal and state legislation and regulation. In addition to his work with FPA, Lee has served on the board of directors of The Prevention Council, Saratoga Arts, and the Saratoga Youth Lacrosse Association. He also served as a member of the Town of Greenfield's Planning Board and Board of Assessment Review and currently serves as the Administrator of Greenfield's Economic Development Revolving Loan Fund.
Lee earned his Bachelor of Arts degree in Economics from the University of Virginia.
"It's truly an honor to be elected by my peers to be the next President-elect of FPA. I am committed to serve our members, who are improving the financial health of their clients every day and shaping the future of the profession. I look forward to helping FPA members succeed in delivering the benefits of competent and ethical financial planning to as many people as possible," says James Lee, CFP®.
Claudia Cypher Kane, CFP®, CIMA®, CPWA®, ADPA®, CDFA®, who has served on the Board for the past two years, was selected to serve as the 2022 FPA Treasurer. Next year, Kane will complete her third year of Board service and will serve as the volunteer leader of the FPA Finance Committee.
FPA is also pleased to announce the election of three new members to its Board of Directors. Based on the recommendation of the OneFPA Nominating Committee, a committee composed of equal representation from FPA chapter leaders and Board designees, the new board members will serve a three-year term beginning Jan. 1, 2022. Newly-elected board members will apply their diverse backgrounds and experience to help guide FPA's business mission while working to advance the recognition of the financial planning profession. The new board members are:
D. Crystal Alford-Cooper, CFP®, CDFA®, CRC® — Vice President of Planning at Law & Associates in Glen Echo, Md., Alford-Cooper has held many volunteer leadership positions, including past chair of FPA of Maryland, past president of the Association of African American Financial Advisors, director of the Howard County Police Foundation.
Daniel J. Galli, CFP® — Principal of Daniel J. Galli & Associates in Norwell, Mass., Galli has been an active member of the FPA of Massachusetts and has served on several committees, the Board of Directors, and as president for two years. The chapter named him Financial Planner of the Year in 2017, and he has helped teach the next generation of financial planners at Northeastern University and Boston University.
Byrke Sestok, CFP® — President of Rightirement Wealth Partners in Harrison, NY, Sestok has served as a long-time volunteer within the Association, including as current president of the FPA of Greater Hudson Valley and as a current member and past chair of the OneFPA Advisory Council.
Karen McDade, CFP®, who is completing her third year on the Board, has been selected to serve a fourth year at the recommendation of the Nominating Committee.
"Crystal, Dan, Byrke, and Karen are all outstanding professionals who bring unique perspectives and different experiences to our Association's national leadership. FPA, like the financial planning profession, is evolving, and each member of our Board plays a critical role in leading the Association forward. I look forward to seeing their contributions to our Board first-hand in the coming year," added Schweiss.
The FPA Board of Directors sets the vision and strategic direction for the association. The 2022 Board will comprise 14 members, including the newly elected members and Patrick D. Mahoney, FPA's chief executive officer. 
###
About the Financial Planning Association
The Financial Planning Association® (FPA®) is the principal membership organization for CERTIFIED FINANCIAL PLANNERTM professionals, educators, financial services professionals and students who are committed to elevating the profession that transforms lives through the power of financial planning. With a focus on the practice, business and profession of financial planning, FPA advances financial planning practitioners through every phase of their careers, from novice to master to leader of the profession. Learn more about FPA at financialplanningassociation.org and follow on Twitter at twitter.com/fpassociation.