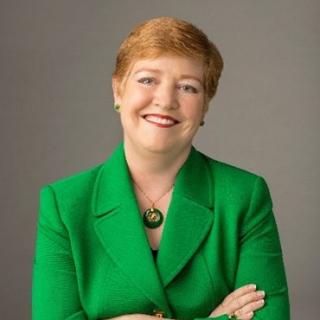 Peggy Doviak, Ph.D., CFP®
Education Director
DM Wealth Management Inc.
Margaret "Peggy" Doviak, Ph.D. is the owner and Certified Financial Planner™ practitioner of DM Wealth Management. In 2003, she created her financial planning boutique based on the foundations of competence, transparency, and financial education.
For ten years, Peggy taught CFP® exam coursework and graduate classes for the College for Financial Planning in Denver, CO. In that role, she mentored thousands of financial advisers online and presented material at the corporate headquarters or national conferences for major financial firms including Schwab, Ameriprise, and Smith Barney.
Peggy is proud of her work on financial literacy initiatives and helped write both the standards and curriculum for the "Passport to Financial Literacy," Oklahoma's mandate for financial education in middle and high schools. Additionally, she is a host of the "Theory in Practice" Knowledge Circle for the Financial Planning Association. She is also as an advocate for the Women in Finance initiative (WIN) by the CFP Board of Standards and serves as a mentor for women wanting to enter the financial planning profession.