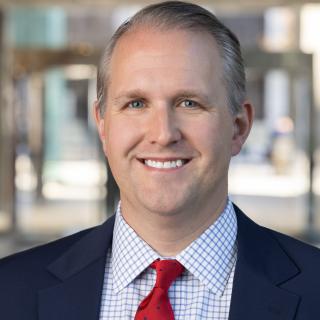 Marshall Chambers, CFP®, CFA
Director of Client Strategy & Development
Session Title: Charitable Gifting Strategies & Managing the Charitable Portfolio
Overview: 
This presentation will discuss Charitable gift strategies to include tax strategies, Donor Advised Funds vs Private Foundations vs Charitable Trusts and when to give and what to give. Investment management techniques of the charitable portfolio based on the investment assets, size of the portfolio and entity type will also be discussed. How to think about cash management, distribution requirements and budgets and yield in a new higher interest rate world will also be discussed.
About Marshall Chambers and Cary Baronian, Heritage Wealth Advisors:
Marshall Chambers, CFP, CFA
Director of Client Strategy & Development
Marshall Chambers is the Director of Client Strategy and Development with Heritage Wealth Advisors. He serves as a lead for client strategy and directly with the firm's advisors on the coordination of investment management, financial planning, and tax services.  He specializes working with multi-generational families on complex planning including portfolio management, wealth transfer and legacy planning, philanthropic strategy and family partnerships.  Marshall serves on the firm's Investment Policy Committee.
Prior to joining Heritage, he was with SunTrust Bank in Richmond, Virginia, for seven years. He earned his Bachelor of Science degree in Economics and Business from Randolph Macon College. Marshall is a CFA® charterholder and a member of the CFA Society of Virginia.  He is also a CERTIFIED FINANCIAL PLANNER™, CFP® and an Enrolled Agent (EA) licensed to prepare tax returns and represent taxpayers before the Internal Revenue Service.
Marshall currently serves on the Associate Board of the Richmond Performing Arts Alliance and is a member of the Estate Planning Council of Richmond. 
Cary Baronian, CFA
Director of Research
Cary Baronian is the Director of Research and a member of the Investment Policy Committee at Heritage Wealth Advisors. She provides ongoing research of macroeconomic risks to assist in tactical asset allocation decisions and risk management for client portfolios. Cary oversees the process of investment selections and ongoing due diligence as well as general investment support.
Cary joined Heritage as a Portfolio Management Associate, gaining experience in investment strategy implementation and client portfolio management before transitioning to the Investment Research Team. Prior to joining the Firm, she was an associate at Xenith Bank. She previously held intern positions at Morgan Stanley in New York, NY and Spider Management Company, the University of Richmond's investment management affiliate.
Cary earned her Bachelor of Science in Commerce with concentrations in Finance and Accounting from the University of Virginia. She is a CFA® charterholder and currently serves on the Leadership Advisory Council of the CFA Society of Virginia.
Cary currently serves on the Board of Directors of the First Tee of Greater Richmond. She is also a member of the Estate Planning Council of Richmond.