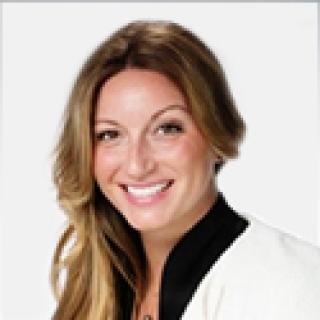 Margaret Dorn
Senior Director, Head of ESG Indices, North America, S&P Dow Jones Indices
Differentiating Your Value Proposition with the Evolution of ESG Investing
Friday, June 10, 2022 | 12:30pm - 1:30pm
Overview
As exogenous events such as Covid-19, policy, and demographics impact companies and client lifestyles so does the evolving investment landscape for wealth planners. ESG investing has transitioned from the margins to the mainstream and it is a factor that not only can impact the outcome of client investment objectives, but allow wealth planners to differentiate themselves in today's competitive environment. Through State Street Global Advisors and S&P Down Jones Indices, they have enhanced the process for aligning one's values with their investment goals. Gaining a firm grasp on how ESG factors have matured, best practices on discussing ESG investing with clients, and implementing precise points of view in client portfolios is critical towards the next decade of client servicing and business growth.
Top Learning Objectives 
Redefining ESG Investing and today's opportunity set

Why is ESG important for the client and your business

What are my resources and options when addressing client needs
About Maggie
Maggie is Senior Director and Head of Environmental, Social, and Governance (ESG) Indices, North America at S&P Dow Jones Indices (S&P DJI). In her role, she assists in the strategy for developing ESG indices for the North American market, from best-in-class approaches like the world-renowned Dow Jones Sustainability Index to broad-market ESG alternatives and core solutions like the S&P 500® ESG Index. She also serves as a global spokesperson for S&P DJI's ESG Indices, educating the market on the values of ESG investing and our industry-leading ESG lineup.
Prior to joining the ESG team, Maggie was a part of the S&P DJI Financial Advisor Channel team, where she was responsible for educating financial advisors on benefits and strategies for index-based investing through ETFs. Previously, Maggie was the Western U.S. ETF Specialist for American Century Investments. In this role, she was responsible for the education, implementation, and sales of ETFs. Maggie was also director of strategic accounts with Milliman Financial Risk Management in Chicago. She has spent much of her career working with start-up ETF providers and established asset managers looking to enter the ETF space, including Invesco, ETF Securities, and Northern Trust FlexShares.
Maggie holds a bachelor's degree in business administration from Miami University in Oxford, Ohio.