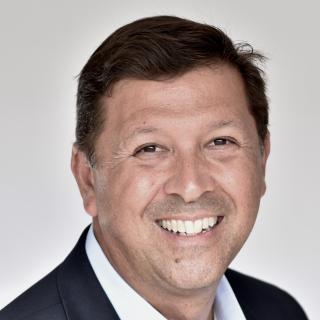 M. Thomas Pablo, CFP ®
Meet Tom
Thomas is a passionate and energetic teacher who really enjoys being with his students.  Here is what you can expect from him in the classroom: 
A first-hand knowledge that this is the quickest and best path to becoming a CFP® practitioner.  Thomas is a Fast Track Graduate from 2006.   
Understanding the material can be enjoyable when you learn it, instead of just memorizing it. He helps you understand the material by taking complex ideas and breaking them down to simple concepts using everyday examples. You will improve your practice immediately through applying CFP® concepts that have been learned over 20 years of experience in the financial services industry. The secret to a good all-day classroom experience is being charismatic and entertaining all while staying on point.  Thomas is invested in the success of his students to pass the CFP® and become lifelong practitioners.  
"Living through 2008 made me realize the importance of independence and a focus on planning and not just investments. Money has a purpose – educating a child, protecting a lifestyle, or providing stability during uncertain times. Very rarely is it to simply make more money. I became a Certified Financial Planner to gain a deeper understanding of the components of a client's life that go well beyond investments and often have a greater impact on achieving one's goals."
Thomas has a strong tech background and started in the financial services industry in 1993 and worked for Merrill Lynch starting in 2004.  In 2011, Thomas fused his tech background, his MBA, and his CFP® credential to help build a financial planning-based RIA.  Thomas has been working closely with people to help them reach their most cherished goals ever since.   
Thomas has a bachelor's degree from the University of Virginia and received his MBA from Georgetown University with the highest honors (Beta Gamma Sigma).  A lifelong Washingtonian, he now lives in Bethesda, MD with his wife, three boys and an incredible black lab.