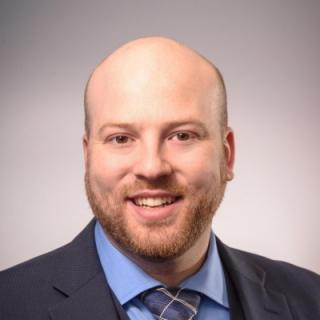 Jeff Levine, CPA/PFS, CFP®, AIF, CWS, MSA
Lead Financial Planning Nerd
Session Title:  Using Trusts as IRA Beneficiaries
Description:
The U.S. retirement market is roughly $30 trillion, and more than half of those assets are held in IRAs and similar defined contribution plans.  Much of that wealth rests in the hands of an aging Baby Boomer generation, and financial advisors will play a critical role in passing these assets along to clients' beneficiaries as intended, and as tax efficiently as possible. Sometimes, that may require using a trust as an IRA beneficiary. But while these tools can be incredibly effective at protecting and preserving wealth, they can also add considerable cost and complexity to a plan. In this session, attendees will learn about some of the biggest pros and cons of leaving an IRA to a trust, as well as the critical IRA trust rules they must know in order to properly guide clients.
Session Title:  Estate Planning For Income Taxes: Maximizing Step-Up In Basis For Couples
Description:
Given recent changes in the law, "tax planning" for one's estate at death has become a lot less about estate tax planning, and far more about the income tax planning opportunities at death… particularly with respect to maximizing available step-up in basis opportunities. With that in mind, attendees of this session will explore topics including how pre-death asset transfers can help maximize step-up in basis, how other types of pre-death transfers can help avoid the potential for a step-down in basis, complications associated with these strategies for clients living in community property states, and the disadvantages of traditional credit shelter trusts that emerge in an estate planning environment driven by income- (rather than estate-)tax planning.
To download Jeff's presentations, please visit Kitces landing page: kitces.com/CVAFPA23
About Jeff
Jeffrey Levine, CPA/PFS, CFP®, CWS®, MSA is the Director of Advisor Education for Kitces.com, Director of Advanced Planning at Buckingham Wealth Partners, and is the Lead Creator and Content Expert for Savvy IRA Planning®, offered through Horsesmouth. Jeff is a recipient of the Standing Ovation award, presented by the AICPA Financial Planning Division, and was named to the 2017 class of 40 Under 40 by InvestmentNews. Previously, Jeffrey served as Ed Slott and Company's Chief Retirement Strategist, where his ability to simplify the complex laws that govern individual retirement accounts, combined with his unique blend of humor and tax planning, was first recognized. Jeffrey continues to be an active speaker, traveling the country each year to educate thousands of Financial Advisors, CPAs, Attorneys, and consumers on retirement, tax, and estate planning strategies. You can follow Jeff on Twitter @CPAPlanner and via his personal website.