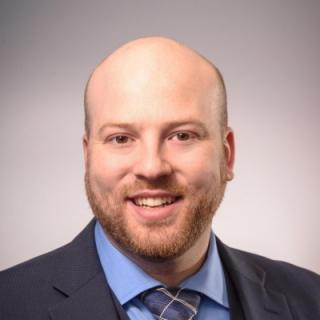 Jeff Levine, CPA/PFS, CFP®, AIF, CWS, MSA
Lead Financial Planning Nerd
How The SECURE Act Changes Retirement (and Other) Planning
Friday, June 10, 2022 | 8:35 am - 9:35 am
Overview
Effective as of January 1, 2020, the Setting Every Community Up for Retirement Enhancement (SECURE) Act, ushered in the most significant direct changes to the laws for retirement accounts since the Pension Protection Act of 2006. The 'headline' from the SECURE Act was its changes to the 'stretch' rules for designated beneficiaries, but that's far from the only change that will impact advisors and their clients. The SECURE Act also changed the starting age for RMDs, eliminated the age limit for Traditional IRA contributions, created a new exception to the 10% early distribution penalty, eliminated burdensome rules that prevented wider-spread adoption of MEPSs, reversed changes to the so-called "Kiddie Tax" made by the Tax Cuts and Jobs Act, and much more!
In this session, attendees will learn about each of the major changes made by the SECURE Act, what we've learned in the past couple years dealing with the SECURE Act, and explore both the new challenges, and planning opportunities, it creates.
Advanced Roth Planning; How to Squeeze More Juice Out of the Tax Lemon
Friday, June 10, 2022 | 9:35 am - 10:35 am
Overview
A core concept of tax planning is to pay taxes at the lowest rates. But what will your clients' tax rates be when they need to access their retirement funds? That unknown is a major risk for many retirees, but it is a risk that a Roth IRA conversion can help to reduce and/or eliminate. In this session attendees will gain an understanding of critical Roth conversion rules, as well as some of the advanced conversion strategies that practitioners can use to help clients transition as much money as possible from tax-deferred accounts to tax-free accounts at the lowest cost.
About Jeff
Jeffrey Levine, CPA/PFS, CFP®, CWS®, MSA is the Director of Advisor Education for Kitces.com, Director of Advanced Planning at Buckingham Wealth Partners, and is the Lead Creator and Content Expert for Savvy IRA Planning®, offered through Horsesmouth. Jeff is a recipient of the Standing Ovation award, presented by the AICPA Financial Planning Division, and was named to the 2017 class of 40 Under 40 by InvestmentNews. Previously, Jeffrey served as Ed Slott and Company's Chief Retirement Strategist, where his ability to simplify the complex laws that govern individual retirement accounts, combined with his unique blend of humor and tax planning, was first recognized. Jeffrey continues to be an active speaker, traveling the country each year to educate thousands of Financial Advisors, CPAs, Attorneys, and consumers on retirement, tax, and estate planning strategies. You can follow Jeff on Twitter @CPAPlanner and via his personal website.