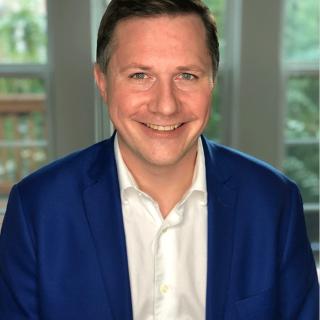 Bobby Henebry, CFA
Founder, Henebry Blockchain & Cryptocurrency Consulting, LLC (HBCC, LLC)
Understanding Cryptocurrencies and Financial Planning Considerations
Thursday, June 9, 2022 | 10:45 AM - 11:45 AM ET
Overview
The blockchain/cryptocurrency market is ever-evolving. Bobby will begin with the ideology behind Bitcoin and transition to how the rest of the crypto ecosystem is evolving, NFTs, custody concerns, tax considerations, regulation, the range of investment options and structures, as well as investment themes.
About Bobby
Bobby Henebry, CFA is founder of HBCC, LLC, an early adopter of mining cryptocurrencies in 2016 that evolved to educate business groups on the technology and advise startups.  He is a globally recognized speaker, having presented to audiences in 20 countries, on understanding blockchain and digital assets, which builds on his extensive experience in traditional investment advisory roles.  Separately, Bobby currently serves as Chief Investment Officer at Elway Capital LLC, an asset management firm.  Previously, he was a partner at DM Capital, an investment fund with a concentrated portfolio of listed equities, and prior to that Bobby spent 11 years at SeaBridge Investment Advisors, where he was also a partner, advising wealthy individuals and family offices on global allocations across asset classes.   
Bobby earned an engineering degree and MBA, both from Georgia Tech.  He is a member of the Society of International Business Fellows (SIBF), and is very active in the Middle East Leadership Academy (MELA) and Central Eurasian Leadership Alliance (CELA), as well as mentoring in other networks.  Bobby has traveled to 55 countries.  He also loves music, and founded the YouTube channel Chord Savvy, a music education platform.