Today we're introducing our three new #YAFPNW hosts! Ian Harvey, Alexandria Davis, and Matt Fizell, all bring unique perspectives to the table - and we're thrilled to have them with us this year.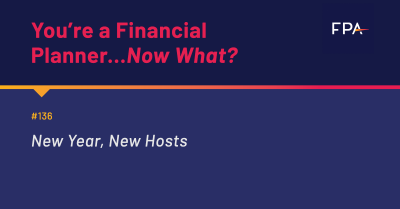 This year, we have three new hosts: Ian Harvey, Matt Fizell, and Alexandria Davis!
Meet Ian Harvey, CFP®:
Ian is a financial planner with Financial Asset Corporation (FAM) and is currently the 2019 NexGen Chair. He has also been recognized by Investment News on their "40 Under 40" list of financial advice industry leaders. Ian enjoys getting involved in discussions about the future of the financial planning profession, and how we can all work together to improve and grow.
Meet Alexandria Davis:
Alexandria is a brilliant new planner, and is so excited about working to continually improve the financial planning profession together. She has an eye for amazing stories, and keeps her finger on the pulse of what's going on in the profession and the broader financial advice industry. She's pulled to the way that #YAFPNW and other podcasts can be used as a vessel for learning, and as a way to hear unique perspectives from people who she may not be able to connect with one-on-one in her own life. She's excited to continue to push for making space for everyone's voice. She's also currently NexGen's President Elect.
Meet Matt Fizell:
Matt is passionate about paraplanning, and is perpetually pushing the envelope to develop new and exciting career paths in the financial planning profession. He's also passionate about building up students, and helping students make the transition from student to someone developing a career in the financial planning profession.
Matt believes that there's always pressure to "figure it out" for newly-graduated financial planners, and he wants to help listeners with the nuts-and-bolts of planning and developing your own career path, and sharing stories to connect with one another. He wants everyone entering the profession to know that they're not alone - and he's excited to be involved with #YAFPNW as a result.
What You'll Learn:
An introduction to our three new hosts
How they each fit into the financial planning profession - and why they're excited to be here!
What you can expect from #YAFPNW moving forward into 2019