This week on the #YAFPNW podcast, Hannah Moore speaks at Texas A&M University about how new financial planners can overcome obstacles and take charge of their careers.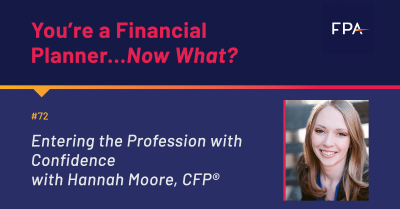 This week we go with Hannah Moore to Texas A&M University. Hannah had the opportunity to speak with financial planning students at Texas A&M about financial planning, her career journey, and how new planners can engage with financial planning clients. Hannah explores fears often faced by new planners, how to own your value and she even shares part of an interview she did with a client!
What You'll Learn in this Episode:
How to overcome your fears as a new planner.
How to manage uncertainty in your career.
How to engage with clients as a new planner.
How listening can change your approach to planning altogether.
A Concise History of Financial Planning
Texas A&M Financial Planning Program