Journal of Financial Planning: Digital Edition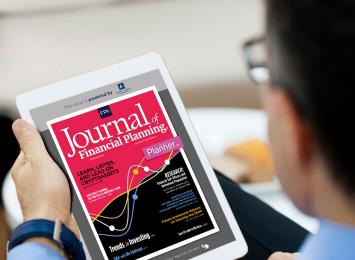 June 2021: DIGITAL EDITION
FPA MEMBER ACCESS
Flip through the latest issue and take advantage of the many features available for a great online reading experience with archives back 10+ years. FPA MEMBERS MUST BE LOGGED IN TO ACCESS.
Looking for a previous issue?
Click the above link. Once downloaded, click on the ARCHIVE icon toward the top-right (next to the SHARE icon) to view previous issues.  Issues are available back to April 2010. 
If you can't find what you're looking for, reach out to a member of the publications staff and they can get you what you need! 
 
Download the FPA Publications app!
Our app includes all issues of the Journal of Financial Planning, Next Generation Planner, and Financial Services Review.  Install the app (available on Apple App Store or Google Play), login with your email and FPA Member ID, and start reading today!