DENVER (January 7, 2021) – FPA NexGen®, a community of the Financial Planning Association® (FPA®) that connects and supports more than 3,500 new financial planning professionals, is pleased to announce Joey Stemmle, CFP®, CRPC® is now officially 2021 president of FPA NexGen effective Jan. 1. In this role, Stemmle leads a vibrant FPA community of aspiring and new CERTIFIED FINANCIAL PLANNER™ professionals in the early stages of their careers, in partnership with the 11-member FPA NexGen Leadership Committee.
Stemmle is a financial adviser with Riverstone Wealth Advisory Group in Midlothian, Va., a private wealth advisory practice of Ameriprise Financial Services, Inc. He currently serves as president of the FPA of Central Virginia and serves on the Financial Empowerment Board for the City of Richmond Treasurer's Office. Recognized as an up-and-comer in the financial planning profession in the 2020 InvestmentNews 40 Under 40, Stemmle earned a Bachelor of Science degree in Financial Planning and Real Estate from Virginia Commonwealth University.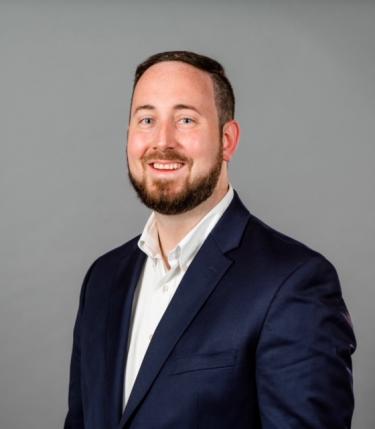 "The FPA NexGen Leadership Committee is thrilled to work with the FPA Board, newly appointed CEO Patrick Mahoney and FPA staff to advance the Association's mission, while continuing to support and grow our community," says 2021 FPA NexGen President Joey Stemmle, CFP®. "FPA has been instrumental throughout my professional career and I'm honored to assume this leadership role to support new financial planning professionals. I look forward to working with our NexGen Leadership Committee to advance the profession that transforms lives through the power of financial planning."
FPA NexGen is also pleased to announce the addition of eight new members to its Leadership Committee. Each new committee member is serving one or two-year terms effective Jan. 1. New committee members will apply their diverse backgrounds and experience to help guide the strategic direction of the FPA NexGen community and continuously seek opportunities to engage with new planners to encourage sharing, collaboration and connections. The new FPA NexGen Leadership Committee members are:
Megan Abbott, EA, MBA, MA (PR Coordinator)―President of Trajectory Financial Planning in Denver, Colo.
Amie Agamata, CFP®, ChFC®, RICP®, AIF® (Local Leader Coordinator)―Associate Wealth Management Advisor and Director of Investments & Planning at Northwestern Mutual in San Diego, Calif.
Kevin R. Clark, EA, CFP®, CIMA® (President-elect)―Financial Advisor and Investment Manager at Highview Advisor Group in Columbus, Ohio. 
Erica James, CPA (Gathering Co-Coordinator)― Client Advisor at Sullivan, Bruyette, Speros & Blayney, Inc. in McLean, Va.
Soraya Morris, ChFC® (National Coordinator)― Lead Trainer at Envestnet MoneyGuide in Richmond, Va.
Christopher Stroup, MBA (National Coordinator)― Financial Advisor at Abacus Wealth Partners in Santa Monica, Calif.
Diana G. Yanez, MA, CFP® (Gathering Co-Coordinator)― Associate Financial Planner at RTD Financial Advisors, Inc. in Philadelphia, Pa.
Daniel M. Yerger, MBA, ChFC®, CFP®, AIF®, CDFA® (National Coordinator)―Founder and President of MY Wealth Planners® in Longmont, Colo. 
FPA NexGen provides financial planning professionals who are new to the profession with a community that serves to support, advise and encourage professional advancement; promote, foster and direct programs that aid in knowledge transference; and explore issues common to relatively new planners in their career advancement.
"For more than a decade, FPA NexGen has been led by passionate, forward-thinking professionals who promote the sharing of ideas and diversity of thought to inspire and advance the next generation of financial planners," says 2021 FPA President Skip Schweiss, CFP®, AIF®. "We're grateful for Joey and the entire FPA NexGen Leadership Committee for their dedication to support FPA members in the advancement of their careers and shape the financial planning profession. The FPA Board of Directors looks forward to our continued work with them to elevate the profession."
Journalists interested in arranging an interview with Joey Stemmle about his new role or the FPA NexGen community can contact Ryanne Harrah at 303-867-7151 or RHarrah@OneFPA.org.
###
About the Financial Planning Association
The Financial Planning Association® (FPA®) is the principal membership organization for CERTIFIED FINANCIAL PLANNERTM professionals, educators, financial services professionals and students who are committed to elevating the profession that transforms lives through the power of financial planning. With a focus on the practice, business and profession of financial planning, FPA advances financial planning practitioners through every phase of their careers, from novice to master to leader of the profession. Learn more about FPA at FinancialPlanningAssociation.org and follow on Twitter at twitter.com/fpassociation.