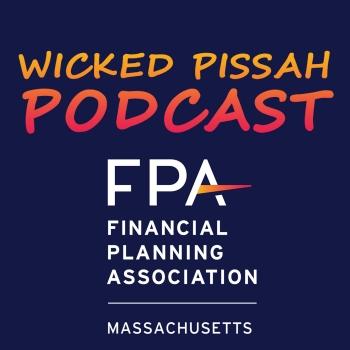 The OneFPA Advisory Council is central to creating more participatory governance in FPA, where all of the Association's communities have an elevated voice.
As is outlined in the final OneFPA Network Plan, the "general purpose of the OneFPA Advisory Council is to meet periodically to provide macro strategic feedback concerning the landscape of financial planning and the state of FPA to the Board of Directors." While the first year of the Council was focused on creating a structure for the Council's work, the body started to show its immense value later in 2020. Now in its second year, the Council has six meetings planned throughout 2021 and provides strategic input to the Board of Directors regularly.
To help people understand the Council's role and the work it is doing, Chris Boyd, CFP®, a past president of the FPA of Massachusetts and member of the OneFPA Advisory Council Executive Committee, decided to cover it on the Wicked Pissah Podcast.
Chris was joined by Kris Tower, CFP®, 2021 Chair of the Council's Executive Committee, and 2020 Chair Byrke Sestok, CFP®. Listen in as they share what the Council has been doing to establish itself as an impactful voice, current issues they are tackling, and what they have planned for 2021.