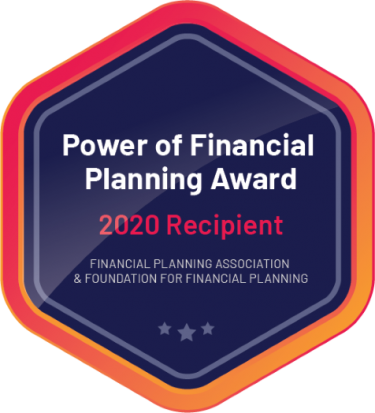 FPA of Metro New York was awarded the 2020 Power of Financial Planning Award for Outstanding Pro Bono Financial Planning Programs.
 
Our Mission
The Pro Bono Committee of FPA of Metro New York was established with a mission to help promote financial literacy among the underserved, low-income, and low-asset populations of New York City.
Why join the Pro Bono Committee?
Across the country, FPA members are helping people who need financial planning assistance but cannot access it. They may be fleeing from a domestic abuse situation, struggling to escape from homelessness or addiction, or they may be striving to emerge from a low-income paycheck-to-paycheck merry-go-round by saving toward an education or a business.

Our volunteers help by providing sound, objective advice free of charge and not linked to any sales or promotion of products or services. They do it to help the less fortunate. They do it out of pride in their profession. They do it because it's the right thing to do.

Pro bono services are offered to clients of social service partner agencies or community-based organizations (CBOs) that work with working poor, unemployed, and financially illiterate publics. Services include customized workshops, financial literacy certification program, and one-on-one coaching programs based on the needs of the CBO. Workshops are typically conducted onsite at various partner locations or virtually. Some organizations may also refer clients that need individual planning services. Click here for more details about our programs and activities.

Volunteering as an FPA Pro Bono Committee member is a great way for financial planners to give back to their communities. It's also a great way to help our profession. Pro bono activities increase public awareness of financial planning, build bridges with community leaders, strengthen a chapter's esprit de corps and attract new members. It also helps individual planners develop their own planning knowledge and skills.

If you are interested in joining the Committee, please send an email to probono@fpametrony.org.