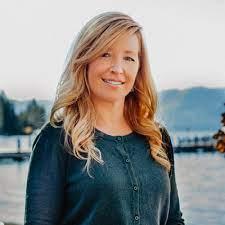 The first time I attended Retreat, I'd been a CFP® practitioner for about a minute. I'd just completed the FPA Residency a few months before, and I was searching for an event that was more than the typical conference. I didn't realize it at the time, but I was searching for something that felt more like a large study group and less like a technical lecture with one-way communication. I wanted to talk, think, discover new information and learn what it took to be an exceptional—and successful—financial planner.
As a new, but serious, CFP® practitioner, I'd recently studied several research papers, including one on safe withdrawal research (the "To Think/Feel… Like a CFP®" papers) and an item on opportunistic rebalancing research. After reviewing the Retreat program, I learned that many of the research papers' authors were either presenting or planning to attend Retreat. I was excited to learn more about their work. Much to my delight, not only did I have the opportunity to attend their sessions, I also was able to talk, interact and explore their research and thinking. It was exactly the "nerd-out" outlet I was looking for.
I've since attended several FPA Retreats and made lasting connections and friendships with people who care as deeply about our profession as I do. I've found that the thoughtful themes of the gathering provide a rich environment for provocative conversations that invariably lead to new ways of thinking and being.
My suggestion for any planner who aspires to be impactful with clients, as well as in the world, is to take time and learn something new. Then, reflect—how does that change your way of thinking? How does it reaffirm what you already know? From there, challenge yourself by surrounding yourself with 400 other nerds for a larger discussion. You'll be amazed at how much you'll grow. If that sounds appealing, then Retreat is a must-attend for you!