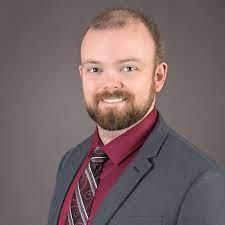 I publicly criticized FPA Retreat before I attended it. I saw the list of workshops and guest speakers, and thought to myself: "What does this have to do with financial planning?" As a one-year-in CFP® Professional looking from the outside in, it seemed clear to me that the leaders of financial planning had wandered into some ivory tower atop some cloud. But, the volunteer organizers of the event not only took that question and critique in stride, they challenged me back: "What do you think it has to do with financial planning?" Challenge accepted.
The 2019 FPA Retreat at Torrey Pines in Southern California was a game changer. A who's who of financial planning with a culture of open learning. Some of the greatest minds, respected leaders and biggest personalities of financial planning gathered there, not to opine or tell their peers, "how it is," but to ask, "How are we best making a difference?"
I sat among CEOs of growing firms asking, "How do I keep our small team culture in place as we reach the next employee?" Small team ensembles shared how they found the perfect fit for that first hire and what teamwork meant to them. Expert practitioners, such as Elizabeth Jetton, Rick Kahler, Susan Bradley and other well-recognized names, passed along the ideas that transformed their practices and changed every aspect of how they've helped clients over the years.
Retreat has two major benefits. First, it challenges you to reframe your understanding of financial planning and the practice of financial planning into something greater than the sum of its parts. Second, it gives you the opportunity to connect with planners outside of your normal sphere of connection and to put faces to the voices you hear in the Journal of FP and on industry podcasts and programs.
People talked frequently before and during Retreat about "finding your tribe" at Retreat and how some of the conversations you have in the hall are more valuable than the formal learning. This is quite true, as I found that I was at home among people I would be honored to call my peers—e.g., pestering Jude Boudreaux and Autumn Campbell about their thoughts on the Center for Financial Planning's Career Tracks whitepaper; talking Dr. Martin Seay's ear off (without the slightest idea who he was) while he crushed me at cornhole; asking Evelyn Zohlen and Mark Pendergast endless questions about divorce planning; and trapping many others by endless curiosity on my part.
Even new voices, such as the Diversity Scholarship recipient, Cait Howerton—who explained that diversity was having a dance allowing others, but inclusion was inviting them to the dance—brought enormous perspective to an event often thought of as "where senior financial planners gather." And thoughtful folks like Hannah Moore, not only asked for my participation, but genuinely wanted to hear my voice and know where I was in the mix of views around financial planning.
I left Retreat with a very different perspective on financial planning. No longer did I think "financial planning is…" but instead, "What is financial planning?" For anyone questioning their place in the world of financial planning or struggling to identify what they add to it, this is the place to be. Whether you're in your first year of practice or your 30th, whether you're a solo fee-only financial planning or the CEO of a broker dealer, if you're looking for it, this is where the conversation is happening.
I have only two regrets regarding Retreat. One, that in the flurry and joy of the event, I missed out on an organizer's invitation to grab a beer and hear what I thought about the event. The second was leaving the night before it ended, as months prior during my skeptical scheduling of travel for the event, I thought, "Surely the few hours on the last morning before the closing circle can't be that big of a deal." I promise you, I will never make either of those mistakes again.