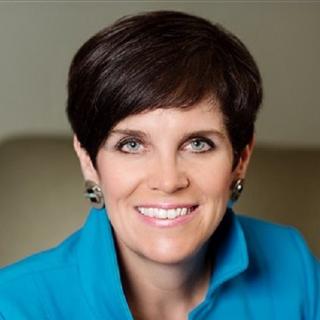 Lisa A.K. Kirchenbauer, CFP®, RLP®, CeFT®
Lisa Kirchenbauer, CFP®, RLP®, CeFT® currently serves on the Board of Directors of the Financial Planning Association® (FPA®), the principal membership organization for CERTIFIED FINANCIAL PLANNER™ professionals and those who support the financial planning process.
Serving in the financial planning profession since 1985, Kirchenbauer is Founder & President of Omega Wealth Management in Arlington, Va. where she takes a comprehensive and deep approach to financial planning by understanding the client's needs and desires to build a financial plan.
An FPA member since 1989, Kirchenbauer served as co-chair of Sponsorship and Programs on the FPA of the National Capital Area board from 2016-18. She was also president of the Virginia Association of Female Executives. She served on the board of directors for the National Association of Women Business Owners Capital Area chapter and Women in Technology. Lisa has also served as Chair of the Planned Giving Committee and Vestry for her church, St. John's Lafayette Square in Washington, DC.
Kirchenbauer received her Bachelor of Arts degree from Stanford University in Stanford, Calif., and is a Registered Life Planner through the Kinder Institute and a Certified Financial Transitionist through the Financial Transitionist Institute.
Kirchenbauer aims to expand diversity within the financial planning profession while also finding ways to promote financial planning to young people to grow the profession's reach.