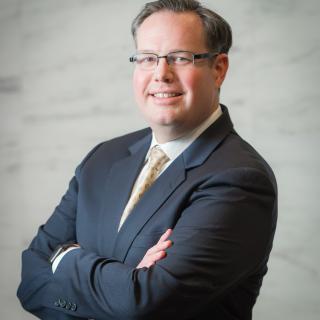 Byrke Sestok, CFP®
Rightirement Wealth Partners
Byrke Sestok, CFP®, currently serves on the board of directors for the Financial Planning Association® (FPA®), the leading membership organization for CERTIFIED FINANCIAL PLANNER™ professionals and those engaged in the financial planning process.
In 2016, Sestok founded Rightirement Wealth Partners to help minimize many of the inherent conflicts when serving clients through a major corporation. The Company was created to provide clients transparency of fee, limited and disclosed conflicts, and best-interest advice. Sestok's lifelong goal is to grow Rightirement Wealth Partners into a nationally recognized company that provides ethical and cost-efficient financial advice and planning through a network of the best educated financial planners.
Sestok believes that while vital, money is merely the tool that helps ensure you can spend time with your family and friends doing the things you love. Whether he is coaching softball for his daughter's team or sharing the couch and a good movie with his wife, he believes this is the treasure of life. When he is working for your family, he is envisioning your goals and how he can use all the tools in his chest to frame out a structure for you to enjoy life now and in the future in the way you see fit.
Sestok is a graduate of Cornell University and a scientific mind by nature. He takes pride in finding new ways to win. Sometimes it is solving a financial planning issue for a client or collecting information throughout a poker session to scoop the big pot. Sometimes it's growing vegetables and herbs aeroponically with his family.
He is an avid golfer, reader of mystery and spy novels, and a 25+ year veteran of fantasy baseball. You're also likely to bump into him at The Capitol Theatre in Port Chester NY. Byrke loves live rock and jam bands.