The FPA Retreat is an annual gathering of advanced financial planning practitioners who are passionate about refining their craft and committed to working together to shape the future of the profession.
The event holds a unique place in the industry and profession because it is characterized and exemplified by its participants. Each individual brings deep experience in financial planning, broad skill sets in different competencies and a particular perspective, adding to a collective wealth of knowledge and an environment built for sharing.
The makeup of the group, the power of connections made and a drive to push each other to turn theory into action makes FPA Retreat more than a conference—it's a connected story nearly 40 years in the making and an experience that can alter your career.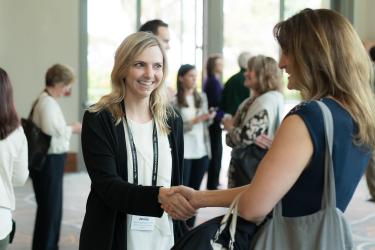 Answering the Questions That Matter
One of the hallmarks of FPA Retreat is a focus on confronting the "big questions" facing financial planners and the profession.
How do we define financial planning and live into those values as practitioners?
What does it mean to be a helping profession?
What do we need to do to raise the visibility of true financial planners and financial planning as a whole?
How do we become the trusted confidantes for clients in managing expected and unexpected life transitions, above and beyond financial factors?
How do we launch the conversations that matter with clients?
How do I become a better citizen of the financial planning profession?
Part of the energy and, in some ways, the magic of Retreat is in the process of considering, debating and distilling the answers to these questions as a group. Retreat participants see themselves in each question, and they care deeply about the quest for answers.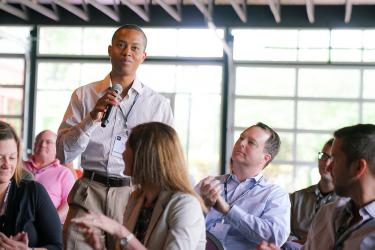 Join the Thinkers, Thought Leaders & Change Makers
FPA Retreat is the only gathering devoted to helping you elevate your skills in every area of true holistic financial planning. It is the place where you can find the people who share your commitment to and passion for being a leader and master practitioner within this helping profession, allowing you to expand your ability to change people's lives through the power of financial planning.
It's about more than investment management, technical skills and tools of the trade. FPA Retreat is about living well and making a difference through an unwavering focus on the business, practice and profession of financial planning.
Join us in Lost Pines April 25-28, 2022 just outside of Austin, Texas, and add your chapter to the FPA Retreat story.