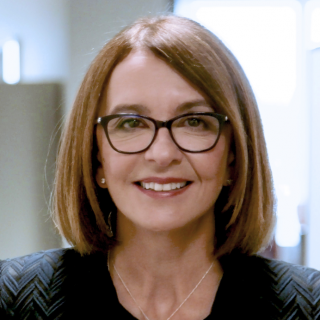 Linda A. Duessel, CFA®, CPA, CFP®
Senior Equity Strategist
About Linda
As senior equity strategist, Linda Duessel is part of the team responsible for formulating Federated Hermes' views about various equity market conditions and the firm's positioning strategies. She is also responsible for articulating the strategy, process, positioning and performance of Federated Hermes' equity portfolios.

Linda has been a regular contributor to CNBC's "Closing Bell" and other programs. In addition, she has appeared on Fox News "Your World With Neil Cavuto" and Bloomberg Television. Linda has also been extensively quoted by Associated Press, The Wall Street Journal and Barron's and has been featured in the annual roundtables for USA Today and Smart Money Magazine. Linda also discusses personal finance with investor groups across the country on topics of interest ranging from the impact of the alternative minimum tax to investing for retirement. She has more than 35 years of investment experience.

Linda earned her master's degree from Carnegie Mellon University and bachelor's degree from Wharton School of the University of Pennsylvania. Linda is a CFA® charterholder, CPA and a CFP® professional.