The FPA Virtual Externship Is Not Open Yet:
Next Session Is June 2021
Get on the waitlist to be the first to hear when doors open!



Why Join the FPA Virtual Externship?
FPA has been creating resources and continuing education for professionals for over 20 years, and Amplified Planning wants to create new ways to help planning professionals master their craft.
With curriculum created and approved by FPA and Amplified Planning, aspiring and CERTIFIED FINANCIAL PLANNER™ professionals can learn more about the profession and its practice from their own homes.
What You'll Learn Inside This Virtual Externship
Over the course of 8 weeks, externs and program attendees will receive in-depth and expert trainings on:
Investment Planning

Insurance and Risk Management Planning

Client Communication and Care

Cash Flow Planning

Student Loan Planning and College Planning

Retirement Planning

Tax Planning

Estate Planning
The Goal of the FPA Virtual Externship
Our goal is to provide students the opportunity to see how financial planning is applied in diverse financial planning firms, and with diverse clientele.
Unlike most financial planning curriculum, information will be presented in dynamic, live discussions that allow you to see how a real CERTIFIED FINANCIAL PLANNER™ professional would implement it.
You'll also have plenty of time and opportunities to develop and articulate your own philosophy on financial planning concepts and how they integrate (or don't) with firms. You'll also be called upon to apply critical thinking to multiple plans and evaluations.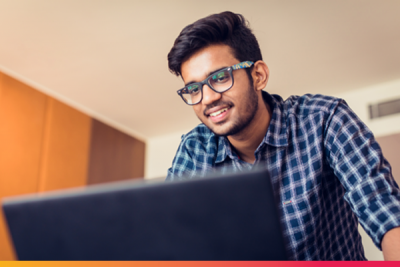 What Past Participants Are Saying
Past externs say their experience helped them:
Identify personal financial planning philosophies

Gain access to and training for top financial planning software platforms

Learn from prominent financial planning thought leaders

Get an inside look at how financial planning is actually done by professionals who work in financial planning

Access a wealth of knowledge to help them navigate their career 

Take an in-depth look at different financial planning areas and how different planners apply to different sets of clients (example: investment planning, insurance and risk management planning, etc.)

Discover a passion for financial planning

Get real world experience

Become part of the financial planning community

Gain access to diverse demographics
Don't just take our word for it—see what past externs had to say about their experience:
"Amazing program! You'll be exposed to a diverse set of planning professionals, software, practices, and philosophies during this program. You'll end up with a much better sense of the questions you should be asking and a sense of excitement about the possibilities in the financial planning profession." 
"It's a great program to dip your toes in the financial planning profession. You get to interview CFPs and learn how they run their business and how they structure financial planning for their clients. You get access to financial planning software and it's a great way to learn how to use them." 
"I would definitely recommend the FPA Externship to other aspiring financial planners.  This has been an excellent opportunity to see the myriad ways in which other professionals have built satisfying careers and businesses within the financial planning community.  It has also granted access to current software programs that we normally wouldn't have access to until we start working for a firm.  Hannah is an amazing host who has a contagious enthusiasm for financial planning and works hard to engage students in the curriculum.  I'm so grateful to have found this opportunity."