CHANGE YOUR TOMORROW, AND THE TOMORROWS OF YOUR CLIENTS
The Financial Planning Association® (FPA®) is the membership organization and professional home for committed practitioners who want to master the practice of financial planning and help shape the future of the profession.
Welcome to FPA of Eastern Iowa!
Our chapter membership includes the Iowa cities of Waterloo, Cedar Falls, Cedar Rapids, Iowa City, Dubuque, Davenport and surrounding communities.
Our Mission: To grow and maintain membership in our FPA® chapter, promoting the comprehensive financial planning process and ethical standards to CFP® professionals and those aspiring to enter the financial planning career. We strive to deliver quality member events providing relevant and timely topics to educate and aid in our member's professional growth and success.
We would love to welcome you to our chapter! Please feel free to reach out to us if you have any questions on how to become a member.
Upcoming 2021 Chapter Events



We hope you can join us at our upcoming events! We look forward to meeting again in person, but in the meantime, we are offering some great virtual events over the next months that we hope you will plan to attend.
Our events all begin at 12:30 pm Central Time
Details for joining virtually and/or in person will be provided prior to each event.


 
Monday, July 12 - Annual CFP Ethics Certification
Back by your popular demand, Brian Kallback, a Professor from Loras College will again be presenting our annual Ethics presentation. Plan to attend to not only receive your necessary education requirement credits, but to be enlightened and entertained with Brian's unique style of delivering the important content to you. Our Spotlight Member will be Steve Odegaard, a 16 year member of FPA®.
Monday, September 13 - Estate Planning
We are pleased to present a well regarded panel of 3 legal professionals on the often delicate topic of Estate Planning. Our speakers will be: John Larsen and Dave Mason, both from Redfern Mason Larsen & Moore, PLC, along with Laurie Dawley from Shuttleworth & Ingersoll, PLC.  John will address personal estate planning. Dave will focus on business succession and continuity planning and how it plays into estate planning. Laurie has a specialty working  with various aspects of real estate in the estate planning process. There will be plenty of time for your many questions following their presentations. Our event sponsor will be Ethan Miller with Lord Abbett, sharing a presentation on Multigenerational Legacy Planning. Our Spotlight Member will be Frank Kintzle, a 36 year member of FPA®.
Monday, November 8 - Tax Planning
Just in time as we prepare to wrap up 2021, you'll want to join us to hear Tax Planning tips from a panel of 3 experts in the field. Our speakers will be: Bob Heaton, Heather Gunderson, and John Roth. During our previous events on this topic, you have all brought your intriguing questions for the experts, stimulating conversations and making this a popular annual program. Our event sponsor is Shore Stokes, CIMA® from PIMCO Investments,LLC., who will also share an excellent presentation on the theme of Tax Planning. Our Spotlight Member will be Aaron Sannes, a 26 year member of FPA®.
Thank You to Our 2021 Partners
Please support our Partners whenever you can. They provide invaluable support to our FPA chapter and they offer great products and services to you and your business. They are:
Bryan P. Halverson , CFP® 612-747-3126

Cory Bringle, Vice President 630-930-9760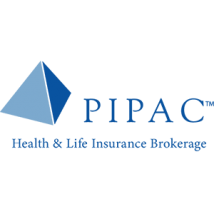 Gregory A. Saul, President 319-268-7118

Jeff Olson, Vice President 515-418-7563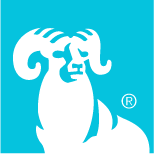 T. Rowe Price Investment Services, Inc. Jacob Ziegler, CIMA® 443-545-4871