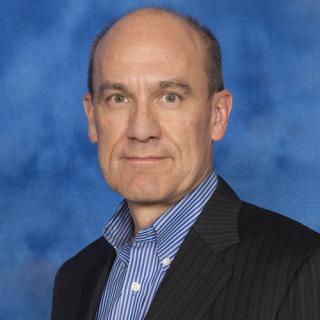 Skip Schweiss, CFP®, AIF®
2022 FPA Past President
Sierra Investment Management
Skip Schweiss, CFP®, AIF® currently serves as the volunteer past president for the Financial Planning Association® (FPA®), the leading membership organization for CERTIFIED FINANCIAL PLANNER™​ professionals and those engaged in the financial planning process.
A distinguished financial services executive and advocate for more than 30 years, Schweiss's career has been focused on serving the needs of Registered Investment Advisors (RIAs) and increasing the awareness of financial advice delivered with a fiduciary standard of care.
In 2020, Schweiss concluded a 12-year career with TD Ameritrade, where he most recently served as President of TD Ameritrade Trust Company and Managing Director of Advisor Advocacy. While his leadership enabled the company to grow its retirement plan services to more than 12,000 retirement plans and more than $40B in assets under management, it was through his advocacy work where he left his most indelible mark.
Through his public policy advocacy on behalf of TD Ameritrade Institutional's RIA clients and their investor clients, Schweiss directly influenced legislation and regulation, including the SECURE Act (2019), Tax Cut & Jobs Act (2017), DOL Conflict of Interest Rule, SEC Regulation Best Interest, among others. His efforts positioned TD Ameritrade as an advocate for RIAs and led to substantial personal recognition by those in the profession. He was named "Fiduciary of the Year" by the Committee for the Fiduciary Standard in 2015, received the Insider's Forum Leadership Award in 2016, and was recognized by Investment Adviser magazine as one of its top 25 most influential people in 2014, 2017, 2018 and 2019.
Before joining TD Ameritrade Institutional, Schweiss spent 20-years in various management positions within Fiserv Investment Support Services, including serving as Executive Vice President of Fiserv Trust Company, which was acquired by TD Ameritrade Holding Corporation in 2008. He earned a Bachelor of Science degree in business administration from the University of South Dakota and a Master of Science degree in finance from the University of Colorado. He is a CERTIFIED FINANCIAL PLANNER™professional, an Accredited Investment Fiduciary (AIF®), received a Certificate in Financial Planning from Boston University in 2020, and holds Series 7 and 24 licenses from FINRA.
Schweiss resides in Denver with his wife, Lisa, and has three grown children. In his spare time, he enjoys outdoor recreation, including road biking, hiking, and skiing. He devotes considerable time to assisting those in his community through Habitat for Humanity, Special Olympics, his church, and other causes.​