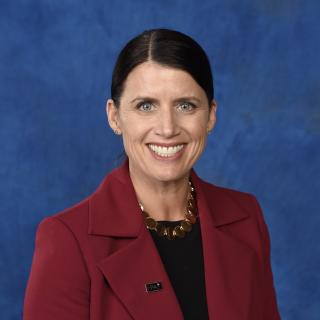 Karen McDade, CFP®, AIF®, CDFA®
Ashton Thomas Private Wealth
Director of Financial Planning
Karen McDade, CFP®, AIF®, CDFA®​, currently serves as the board of directors of the Financial Planning Association® (FPA®​), the principal membership organization for CERTIFIED FINANCIAL PLANNER™ professionals and those who support the financial planning process.
McDade is the Director of Financial Planning at Ashton Thomas Private Wealth in Scottsdale, Ariz. and is inspired by helping her clients discover and reach their goals. Named a "Five Star Wealth Manager" by Phoenix Magazine and with more than 25 years as an independent adviser, McDade maintains a high level of technical and professional knowledge and is dedicated to her clients' success.
With a commitment to supporting community efforts, McDade served on the FPA of Greater Phoenix Advocacy and Pro Bono Committees. She also is the Financial Literacy Board for the Girl Scouts Arizona Cactus-Pine Council.
A second generation CERTIFIED FINANCIAL PLANNER™​ professional, McDade received a Bachelor of Science degree in Financial Consulting from the University of Wisconsin-Madison.